Varanasi:
A year after
Prime Minister Narendra Modi's surprise move to scrap large value notes
, by the
ghats
of his Lok Sabha constituency Varanasi, Balram
,
priest since 1996 and a city voter, says
demonetisation
damaged him economically; people were out of cash for months and he was unable to get
dakshina
or offerings for his religious rituals - his source of livelihood.
And yet, the BJP and PM Modi - Balram's preferred party and leader - did not lose out on his political support - in the Uttar Pradesh assembly elections - held four months after the cash ban.
"Whatever Modi
ji
did was in the interest of the country and not in someone's personal interest. Maybe with GST (Goods and Services Tax - a new national tax), he has hurried it and people are facing problems but I am sure there will be concessions. Demonetisation is exactly the kind of move administrators should make," says the priest.
Across Varanasi, this a view shared by many. Like 22-year-old Deepak - a migrant who has worked at a clothes factory in Tamil Nadu for five years. Like many other workers in India's informal sector. Deepak wasn't paid wages for two months after demonetisation and asked to go home. But now, work has resumed and he gets Rs 8,000 credited to bank account every month, instead of the pre-demonetisation cash handouts. "You see these big people, they had sacks full of money. But when they went to banks to deposit the money, after the notes ban, everyone found out how they had earned the money," says Deepak, when asked why PM Modi's cash ban move was the right one.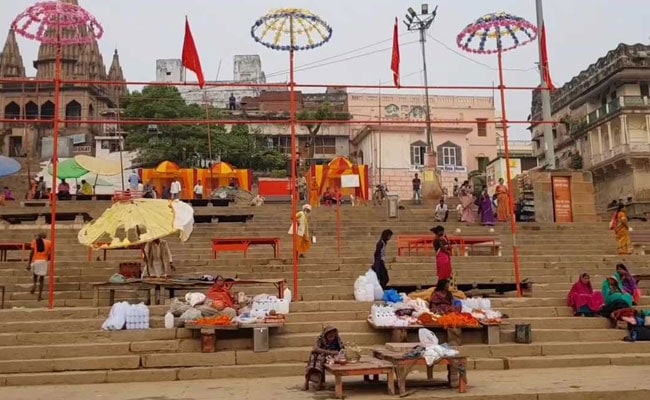 The BJP says it is exactly this sentiment among voters that helped the party win a big majority in the all-important UP assembly elections, where criticism of notes ban all around by a section of economists and social activists, and the anger of common people who stood for hours in bank queues did not translate into a vote against the BJP.
In Varanasi for instance, the BJP and its allies made an 8/8 clean sweep, taking away assembly seats from both the Congress and the ruling Samajwadi Party. First-time legislator Neelratan Singh Patel of the Apna Dal, wrested his seat Sevapuri from the Samajwadi Party and claims there was zero anti- demonetisation sentiment during his campaign. "When we faced the public, we did not need to answer anything. People were really happy with demonetisation. Even now there is no lessening in his support," says the MLA whose party is member of the BJP-led alliance.
But is the lustre starting to fade away now? Right after the BJP's election win in UP in March this year, India's economic growth slowed to a three-year-low in the April-June quarter - drawing criticism once again towards PM Modi for his cash-ban move.
In Nagepur, a village of handloom weavers in Varanasi, "adopted" by PM Modi, 60-year-old Lallan
says demonetisation did not help him. After being out of work in the months after notes ban, Lallan says the middlemen who buy his sarees - that take over three days and two people to weave - still pay Rs 850 per saree - last year's rate - and that too all in cash. Their profit margins, Lallan says, in the markets of Varanasi, is double or triple this amount. "When his people come to us for votes we will ask them why I should vote for them? My position is exactly the same. Has my situation improved?" says Lallan.
"Do you expect the people to react so soon? This is a tsunami. It will slowly come and swallow everyone. Then people will start to react. Remember Modi ji's first slogan - acche din aane waale hain. Everyone used to say this. Do you still see this happening? People are slowly understanding everything," says Ratnakar Tripathi, a senior Congress leader in Varanasi.
Follow NDTV for latest election news and live coverage of assembly elections 2019 in Maharashtra and Haryana.
Subscribe to our YouTube channel, like us on Facebook or follow us on Twitter and Instagram for latest news and live news updates.