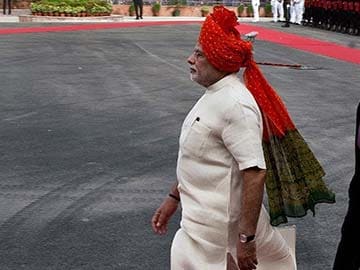 New Delhi:
In his first Independence Day speech, Prime Minister Narendra Modi felt compelled to talk about the need for toilets as much as digital India.
"Can we not create proper toilet facilities? I don't know whether people will appreciate my talking about dirt and toilets from the Red Fort but I come from a poor family. I have seen poverty and the attempt to give dignity to the poor starts from there," Mr Modi said.
The PM urged all parliamentarians to invest their constituency funds into building toilets in every school. "There should be separate toilets for girls. Next year when we stand here, every school should have toilets for girls and boys," he appealed, also asking corporates to work with the government as part of their social responsibility to install toilets.
Stressing on "clean India", Mr Modi had another question for the nation: "Do we want to live in filth?"
He shared that the first thing he did after coming to power in May was to work on cleanliness. "This is a very big task," he said.
Referencing Mahatma Gandhi, who he said gave the greatest importance to cleanliness, Mr Modi said, "If 125 crore people resolve not to dirty our surroundings, no force on earth can come and dirty our country."
Mr Modi's focus on toilets and cleanliness, unconventional for Independence Day speeches by Prime Ministers, drew praise on social media.
"Great to hear names of Aurbindo Vivekananda and Lal Bahadur in an independence speech. A truly inspiring speech from toilets to technology."tweeted @rashneek
Sarika D. Sharma posted, "A really different speech from the PM - rape, women, toilets everything on his agenda."