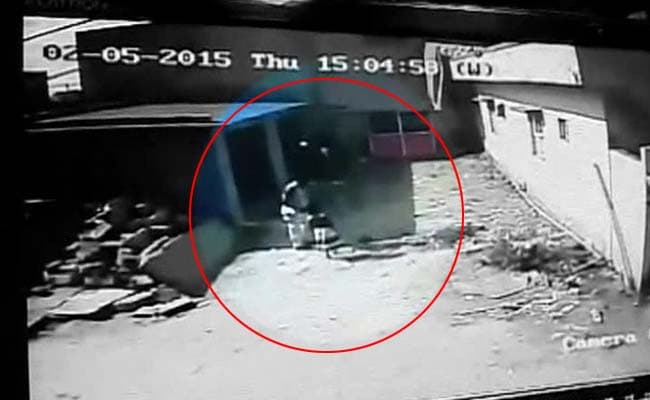 Bengaluru:
A police hunt is on for a man who is believed to have raped and killed an eight-year-old girl in Hoskote in Bengaluru Rural district. The child's body was discovered in a car shed on Thursday evening by other children playing in the area, which is surrounded by houses.

Footage of the girl and the man entering the shed was captured on a CCTV camera at a gas connection office nearby.

The man captured on camera played with the child before leading her into the shed. He is seen on footage emerging from the shed later without the child and walking away.

B Ramesh, a senior policeman told NDTV that the child was smothered to death. He said the man spoke Kannada but was not a local. The police have been questioning people from the area who spoke to the man seen in the CCTV footage.


The child's parents had come from Hubbali in north Karnataka looking for work.
There is shock and fear in the area. A resident told NDTV, "A
rakshasa
(demon) has done this crime. What will people who come here to make a living think of us?"
"How can we let our children out to play for even a few minutes?" asked a woman who lives just a few feet away from where the child was killed.