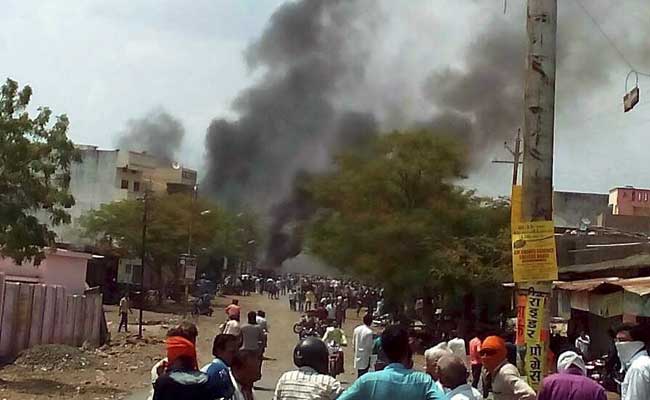 Highlights
Rs 2 lakh compensation announced for families of victims
Its possible someone threw a burning beedi: District Collector
5 injured workers rushed to Nagpur for treatment
Balaghat, Madhya Pradesh:
Twenty-three workers were charred to death and seven others were injured in a fire at a cracker factory in Kheri village in Balaghat district this afternoon, an official said.
The blaze started around 3 pm in the factory located around 10 km from the district headquarters in the Kotwali police station limits, Additional Director General of Police (Balaghat range) G Janardhan told PTI.
According to Balaghat district collector Bharat Yadav, out of 10 workers injured in the incident initially, three died on their way to Nagpur, taking the number of dead to 23.
"Of the seven injured, five have been rushed to Nagpur (in Maharashtra) for treatment, while two are being treated at a hospital in the district," he said.
Meanwhile, Chief Minister Shivraj Singh Chouhan announced a compensation of Rs 2 lakh each to the next kin of the deceased. The state government would also bear the medical expenses of the injured.
According to Balaghat district collector Bharat Yadav, the cracker factory was owned by one Waris Ahmed and was being run legally.
He added that the victims were workers of the factory and the incident took place when the production was on.
According to Mr Yadav, the blaze has been completely doused and the rescue operation has also got over.
"Exactly what triggered the fire is yet be known. It is possible that someone might have thrown a burning beedi," he said.
Mr Yadav said the factory was located away from the human settlement.