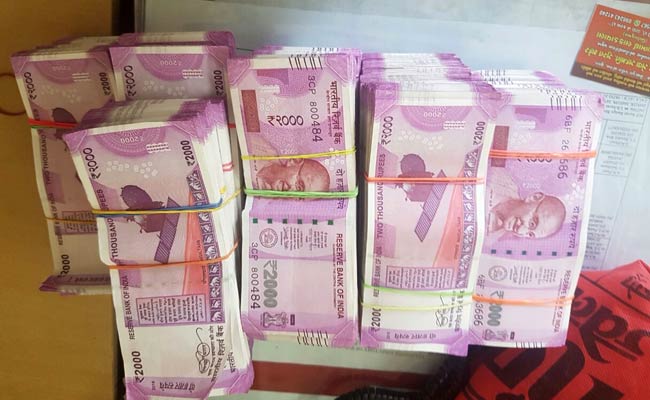 Highlights
Car has Maharashtra license plate, found near Surat
4 travelers including one woman detained
76 lakhs found, all in new 2,000-rupee notes
Surat:
A car that entered Gujarat from Maharashtra was loaded with cash. Not just cash, but new 2,000-rupee notes. 76 lakhs worth of them were found by the police in Surat.
The Honda car had four passengers - the three men and a woman are being questioned. More details are awaited.
The Surat booty sounds humongous. Till you consider that 106 crores in cash were found in raids in Chennai yesterday. Most of the money was in the outlawed 500- and 1,000-rupee notes. 10 crores was in new bills. 125 kilos of gold were also found in the searches at eight different locations.