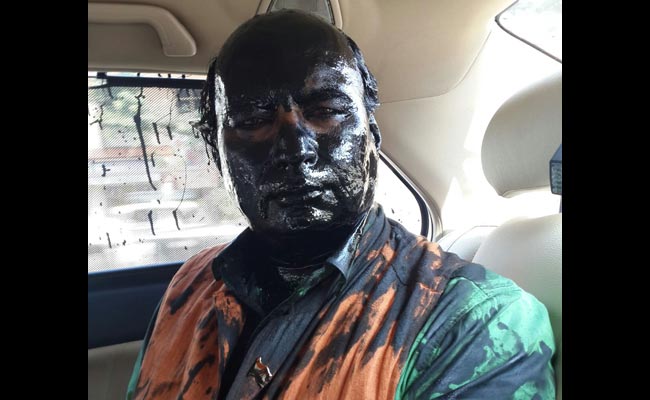 Mumbai:
Six Shiv Sena workers who were arrested
on Monday night in connection with the paint attack on Sudheendra Kulkarni, a former BJP member and head of a city-based think-tank, were released on bail today.
The arrest came hours after police registered an FIR against unidentified persons for blackening the face of Kulkarni, Chairman of Observer Research Foundation (ORF), ahead of the launch of former Pakistan Foreign Minister Khurshid Mahmud Kasuri's book, 'Neither a Hawk nor a Dove: An Insider's Account of Pakistan's Foreign Policy'.
"Police have arrested (six) accused and a further probe is on," DCP (Zone IV) Ashok Dudhe had told PTI.
Among those arrested were Gajanand Patil, Shakha Pramukh (branch chief) of Shiv Sena, said police. The other accused were identified as Dinesh Prasad, Ashok Waghmare, Prakash Husbe, Samadhan Jadhav and Venkatesh Nair, they said.
Black paint was sprayed
on the technocrat-turned-columnist for not bowing to Sena's diktat calling for cancellation of the event over its Pakistan connection. A group of Shiv Sainiks intercepted Mr Kulkarni's car just outside his Matunga home this morning and painted his face black.
The book launch event was organised by ORF at Nehru Centre in Worli, Central Mumbai, and it took place as scheduled in the evening amidst tight security.