Highlights
Justices Chelameswar, Ranjan Gogoi, Madan Lokur, Kurien Joseph meet CJI
'Rebel' Judges meet CJI Dipak Misra second time this week
Four more Judges were present at today's meeting, which lasted 30 minutes
New Delhi:
A proposal on rostering Supreme Court judges and the assigning of sensitive cases has been suggested to Chief Justice of India Dipak Misra by the
four judges who criticised him
publicly last week.
In a 30-minute meeting this morning at his chambers, the Chief Justice reportedly assured the "rebel" judges that he would look into their proposal on the roster.
"The meeting was cordial, more are likely to take place next week," said sources. Four more judges were present in today's meeting, which is the second this week to resolve an unprecedented rift between the country's top judges.
Apart from Justices Jasti Chelameswar, Ranjan Gogoi, Madan Lokur and Kurien Joseph -- who criticized Chief Justice Misra in a never-before press conference -- the others at the meeting were Justices AK Sikri, NV Ramana, DY Chandrachud and UU Lalit.
The dissenting judges have reportedly stressed on a plan to address their concerns about the "administration of the Supreme Court", mainly the way "cases with far-reaching consequences" are assigned.
The four called a press conference on Friday last, after a sensitive case involving the
death of Judge BH Loya
was assigned to Justice Arun Mishra, who is number 10 in the Supreme Court pecking order. They implied that the Chief Justice was abusing his position as "master of roster".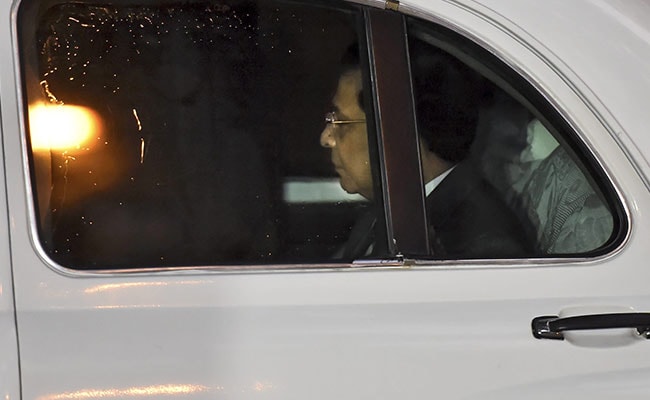 Two petitions have asked for an independent investigation into the death of Justice Loya, 48, while he was hearing a case of murder against BJP president Amit Shah. The judge died of a heart attack, but his family raised questions and alleged that there were attempts to bribe him before he died. None of the dissenting judges, who are the four most-senior after the Chief Justice, were assigned the case.
"Without an independent judiciary, democracy is under threat," the judges said in the press conference held at Justice Chelameswar's house.
Earlier this week, the four judges were also kept out of a five-judge constitution bench assigned eight major cases including a legal challenge to Aadhaar, a review of the ban on gay sex and a challenge to restrictions on women entering the Sabarimala temple.
On Tuesday, the Chief Justice reached out to the four and held discussions, after which sources reported that "the ice has started melting".
The Loya case
may be reassigned
after Justice Arun Mishra said in an order that the case be "put up before the appropriate Bench". That leaves the Chief Justice to decide whether to assign the case to a different set of judges.
Justice Mishra had become emotional at a meeting with other judges on Monday, and said he was "unfairly" targeted and questions were being raised about his "competence".