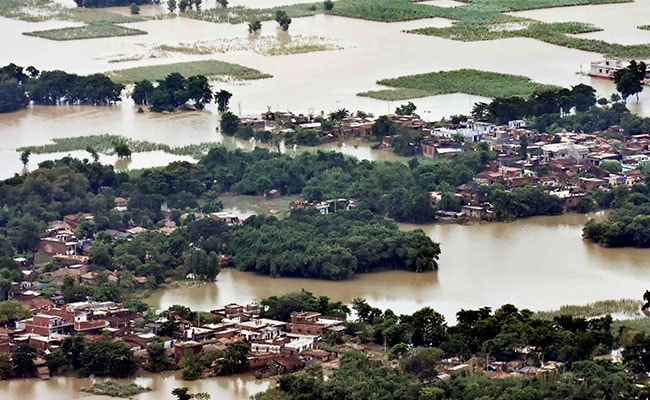 New Delhi:
A spate of floods in states across the country have claimed hundreds of lives and displaced crores. Bihar, Assam, Uttar Pradesh and West Bengal have faced a huge challenge in dealing with floods that have ravaged the countryside. In Bihar, floods have claimed 153 lives and a staggering one crore people have been affected by the floods. In Assam, 144 people have died because of multiple waves of floods consistently striking the state. In Uttar Pradesh, the state administration has asked the army to help in rescue and relief operations. While north Bengal is slowly recovering, floods there have claimed 52 lives until now.
Here are the 10 big developments in this story:
With 153 people dead across 17 districts, Bihar has been the among the worst hit. The number of affected in Bihar is also at highest at around 1.08 crore people marooned.

Twenty-eight National Disaster Response Force teams with 1,152 personnel have been deployed to help with rescue and relief operations in Bihar. 1,765 community kitchens care catering to around 3.44 lakh people in the flood-ravaged districts.

Even though the situation in Assam is getting better, with lesser rain, around 60 lives were lost this week, taking the number of dead to 144, next only to Bihar.

Morigaon district in Assam was the worst affected, with 2,210 villages being submerged and 1.23 lakh hectares of crop becoming damaged as well.

The floods also hit Kaziranga National Park, killing over 140 animals. Seven rhinos, 122 swamp deer, two elephants and many other animals died in the Assam floods.

Twenty-two districts in eastern UP adjoining Nepal, with over 14 lakh people have been affected. Over 1,217 villages have been marooned by the floods.

Villagers in Lakhimpur Kheri district, angry that Chief Minister Yogi Adityanath had cancelled a visit due to the floods, started a jal satyagraha, a form of protest that had them standing neck deep in river water. Authorities faced a tough time reassuring villagers that relief operations would start quickly.

In West Bengal, the flood situation improved slightly, with no rainfall reported for the past 24 hours. The floods took at least 52 lives in north Bengal, which was hit by the floods.

About 15 lakh people in Coochbehar, Dakshin Dinajpur, Jalpaiguri and other districts in West Bengal have been affected since July 21.

Rail operations in most of the flood-affected states have been hit. The floods have also resulted in the Railways incurring a loss of Rs 150 crore in the past week.
Post a comment