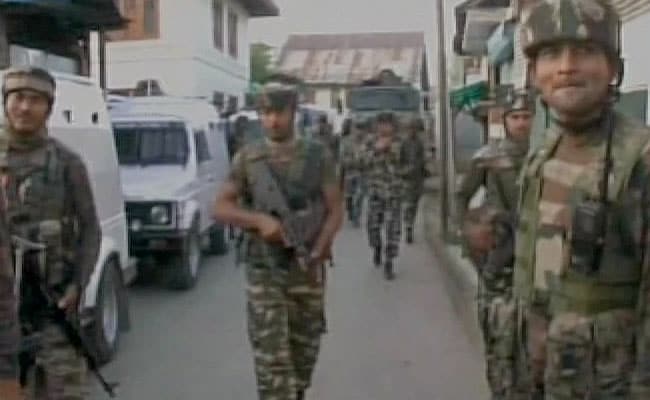 Srinagar:
In a major boost to security forces involved in anti-terror operation in Jammu and Kashmir, three terrorists belonging to Lashkar-e-Taiba (LeT) were killed in a joint operation by the police and the Army in north Kashmir's Sopore district today.
The encounter began late last night after terrorists opened fire on the patrol party carrying out a search operation in Amargarh area of Sopore after receiving information about the presence of terrorists. One policeman was also injured in the encounter. Three AK 47 rifles were seized from the terrorists'.
Sopore police chief Harmeet Singh said the joint operation was launched following input from a reliable source. "We launched a joint operation, they fired at our party, we returned the fire and killed three militants," he said.
One of the terrorists belonged to the neighbouring district of Bandipora. Locals staged protests and clashed with police following the news of his death; three civilians were also injured in the protests.
The year has turned out to be the most successful years for counter terrorism operations in the valley. Security forces have killed 122 terrorists in the first 8 months of this year; 119 terrorists were gunned down in 2016.
This is the second major success for the anti-terror operations in the valley within a week. Security forces on Tuesday killed top LeT commander
Abu Dujana
in a pre-dawn operation in Kashmir's Pulwama. Pakistan-born Dujana, one of India's most wanted, was in charge of terror operations in the Kashmir valley until recently and is the biggest terrorist to be killed since Burhan Wani.