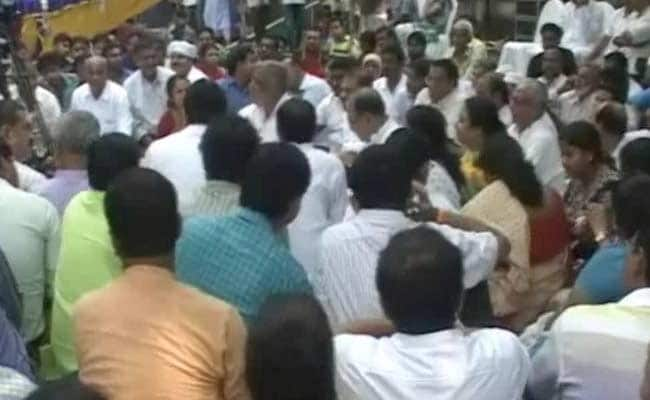 Kolkata, West Bengal:
Three persons were today arrested on charge of attacking journalists during Bidhannagar Municipal Corporation elections on October 3 in West Bengal.
"We have arrested Ashis Ghosh, Bittu Das, Gopal Routh. We will move the lower court with prayer of test dentification parade," said a senior official of Bidhannagar Police.
Several reporters and camera persons were allegedly assaulted by unidentified men when they covering the election. The opposition parties, CPI(M), Congress and BJP, have blamed the ruling Trinamool Congress (TMC) for the attack and alleged malpractices. TMC has blamed the CPI(M) for instigating the violence.
Yesterday, the state Election Commission had postponed counting of votes in the election to Bidhannagar, and Asansol municipal corporations after allegations of large-scale violence by the opposition which also demanded fresh elections.
The counting of votes in the elections was earlier scheduled to be conducted on October 7. The Election Commission said it would go through reports and video footage of violence from its own sources and also news channels before taking any further decision.