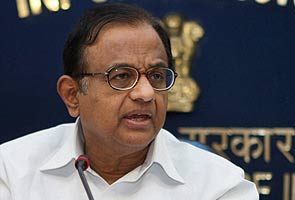 New Delhi:
The Supreme Court will today resume hearing on the plea of Janata Party leader Subramanian Swamy, who has sought a CBI investigation into what he calls Home Minister P Chidambaram's role in the 2G scam.
At the last hearing last week, Mr Swamy had presented, to bolster his plea, the Finance Ministry note of March 2011 that has caused huge political turbulence in the ruling Congress. The note, seen by Finance Minister Pranab Mukherjee, says Mr Chidambaram, then Finance Minister, could have intervened and done more to ensure that spectrum was not given at throwaway rates to companies that were being favoured by A Raja, who was then Telecom Minister and is now in jail.
The CBI had said last week that it was for the trial court to look into the issue and that the Supreme Court could not decide on this. The Centre too opposed the Swamy plea saying once the chargesheet was filed in the trial court, the apex court should stop monitoring. The Centre too argued that the Supreme Court does not have the power to decide on this.
"Questions of any further investigation or addition of accused in the case have to be decided by the trial court and not by this court," senior advocate K K Venugopal, appearing for the CBI, had said during the last hearing.
"Investigation is complete in 2G scam (during the tenure of Raja) and framing of charges is to be decided by the trial court. If the trial court finds that there is any wrong doer then it can add the person in the list of accused," he said, questioning the jurisdiction of the apex court to entertain Swamy's plea.
But Swamy then pleaded that his applications before the trial court and the Supreme Court are different and there was no clash between them.
"In the trial court I have not asked for CBI inquiry. No other court except the High Courts and the Supreme Court can order CBI probe.
"I have pleaded with the trial court that Chidambaram should be made co-accused in the case and I also told the trial court that I would like to wait till my application is decided by the Supreme Court. There is no clash," he said.
"Chidambaram was not a passive partner in price-fixation but was actively involved in the fixing of prices for 2G spectrum along with Raja," Swamy added.
A Raja, the alleged mastermind of the 2G spectrum scam, has repeatedly argued in trial court that all decisions he took were sanctioned by Prime Minister Manmohan Singh and Mr Chidambaram. He has now asked the court to call Mr Chidambaram as a witness in the 2G case.
"Mr Chidambaram was party to all decisions. I'm not calling him an accused but he knew everything. He was acquainted with all facts and circumstances of the case," Mr Raja's lawyer said in court yesterday.