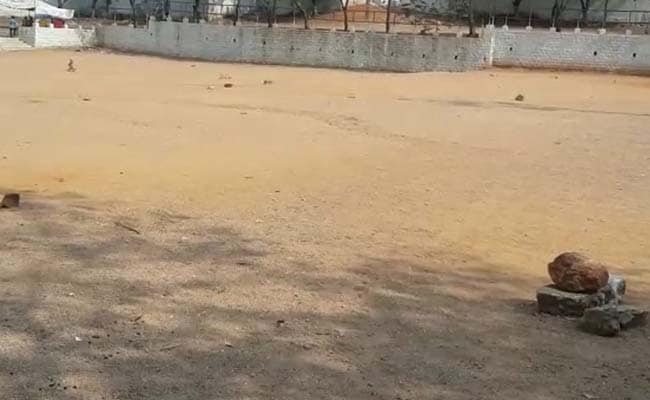 Hyderabad:
A cricket match turned tragic for a 21-year-old in Bahadurpura, Hyderabad when he was allegedly hit with a bat by another youngster on the field. He was rushed to the hospital on Sunday with a serious head injury, but he died on Tuesday.
The incident happened at Mir Alam Eidgah Maidan in Bahadurpura the old city of Hyderabad where Abdul Wajid was playing cricket with his friends. As it was a Sunday, a lot of teams were playing side by side on the ground.
The police suspect Mr Wajid was hit by a bat and fell on stones that were serving as stumps. "After being hit, he fell down on the wickets constructed using stones and fell unconscious. He was taken to a state-run hospital, where he died. Whether it was an accident or he was allegedly hit by someone from another team is being probed," Bahadurpura inspector T Laxminarayana said.
He added that based on the version of some eyewitnesses, he was running to take a catch and suffered injuries on the right side of his forehead after he was accidentally hit with a bat by a batsman of another team playing on the ground.
Based on a complaint filed by his brother, the police initially registered a case a case of causing grievous injury, he said.
After his death, the case has been modified to a case of culpable homicide not amounting to murder.
"We are probing the case from all angles," the officer said.