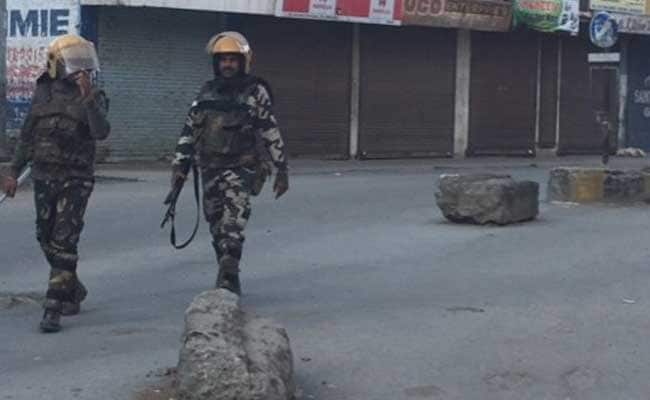 Srinagar:
Security forces today gunned down two Hizbul Mujahideen terrorists in an encounter in an area of north Kashmir and cornered two more in another part of the valley hours later. In Sopore township of Baramulla district in north Kashmir, two terrorists were killed in an encounter that had begun last night, a police official said.
The killed terrorists were identified as Basit Ahmad Mir, a resident of Indergam Pattan, and Gulzar Ahmad, a resident of Brat Sopore.
Following intelligence inputs about the presence of terrorists, security forces had launched a cordon-and-search operation in the area last night, the official said.
The search operation was halted for the night but the forces maintained the cordon to stop the terrorists from escaping, a police official said.
He said the operation resumed this morning and the gunfight started after the trapped terrorists opened fire on the forces.
Two AK rifles, five AK magazines, 124 AK rounds, a hand grenade and a pouch have been found at the encounter site, the official said.
Around 6 pm, a gunbattle broke out between security forces and terrorists in an area of Pulwama district of south Kashmir, police said.
Security forces launched a cordon-and-search operation in Kakapora area of Pulwama following information about presence of terrorists there, the police said.
As the security forces were conducting the searches, they were fired upon by some hiding terrorists, he said.
The security forces retaliated, triggering a gunbattle which was going on till last reports came in, the official said.
The exact number of terrorists holed up was not immediately clear but there were reports of two terrorists being there.
There were no reports of any casualties on either side so far.