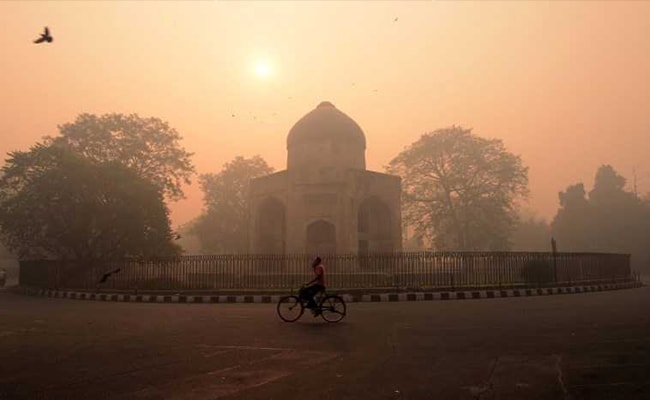 New Delhi:
As many as 2.5 million people died because of pollution in the country in 2015, a figure which is highest in the world, according to The Lancet Commission on Pollution and Health.
Globally the number of deaths due to pollution stood at 9 million - three times more than AIDS, tuberculosis and malaria combined, the report said.
China takes up the second spot with 1.8 million deaths, the report in the Lancet medical journal said adding that one in six of all deaths worldwide are caused by pollution, and the vast majority occur in developing countries.
"With globalisation, mining and manufacturing shifted to poorer countries, where environmental regulations and enforcement can be lax," said Karti Sandilya, one of the authors and an adviser to environmental group Pure Earth.
Exposure to high levels of air pollution, especially over many years, can affect human respiratory and inflammatory systems, and can lead to heart disease, stoke and lung cancer.
Mr Sandilya further said, "People in poorer countries - like construction workers in New Delhi - are more exposed to air pollution and less able to protect themselves from exposure, as they walk, bike or ride the bus to workplaces that may also be polluted."
In contrast, many people in developed countries commute to air-conditioned offices in air-conditioned cars, he told news agency Reuters in an email.
Recently, the
Supreme Court banned fire crackers in Delhi and NCR
on Diwali to check the menace of air pollution but to no avail.
News agency PTI reported that the
online indicators of the pollution monitoring stations in Delhi on Diwali nigh glowed red
, indicating a 'very poor' air quality as the volume of ultra fine particulates PM2.5 and PM10, which enter the respiratory system and manage to reach the bloodstream, sharply rose from around 7 pm.
Real time pollution data appeared alarming. The Delhi Pollution Control Committee's (DPCC) RK Puram monitoring station recorded PM2.5 and PM10 at 878 and 1,179 micrograms per cubic metre at around 11 pm.
The pollutants had violated the corresponding 24-hour safe limits of 60 and 100 respectively by up to 10 times.
In Chennai as well,
air pollution was at an alarming high
on Deepavali night. The PM10 levels at Sowcarpet in north Chennai, for instance, touched 777, compared to 180 last year - four times the level. At Triplicane near the Marina, it was 597, compared to 200 last year, a three fold rise.
Kolkata's Rabindra Bharati University area was the worst hit with pollution level reaching "severe" at 3 am.
The Lancet report said dirty air caused the highest number of deaths -- 6.5 million.
The report was prepared from a research conducted by about 40 international scientists, who used data from the Global Burden of Disease study from the Institute for Health Metrics and Evaluation at the University of Washington.
(With Inputs From Reuters and PTI)