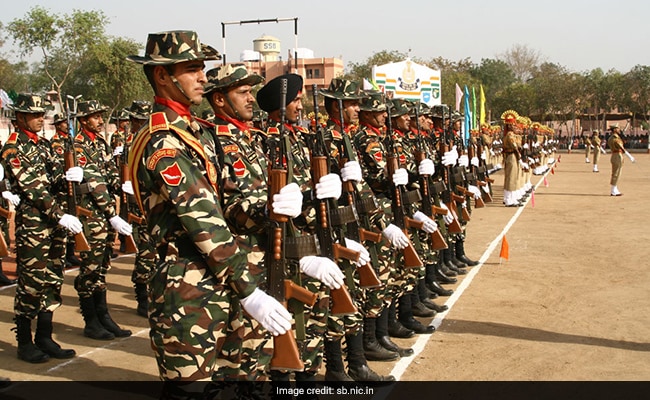 New Delhi:
Over 2,000 non-combatised personnel of border guarding force - Sashastra Seema Bal (SSB) - have been finally ordered to be moved to the Intelligence Bureau (IB) as part of an ambitious central government plan to bolster the internal snoop agency's on-ground presence at Indian borders, especially along China and Nepal.
PTI has accessed an October 12 order issued by the Union home ministry directing that a total of 2,104 posts of the civilian component of the force, often dubbed as the 'dying' cadre, will be transferred to the IB "immediately". Few of these posts are not occupied at present.
The move was in the making for the last few years after National Security Advisor Ajit Doval had in June, 2016, written to the then Home Secretary Rajiv Mehrishi underlining the need to effectively utilise this manpower for "enhancing" border security gathering better intelligence.
The ministry has now ordered that out of the total 24 cadres of these personnel in SSB, 19 will be sent to the IB.
"These cadres will get integrated with relevant and comparable cadres of IB. They will be governed by service conditions of IB after transfer from SSB," the order said.
A blueprint said that the cadre, who is trained, experienced and well acquainted with the border areas, could be effectively used to upgrade country's intelligence generation along 15,000-kms of its border.
It also said the personnel could undertake tasks aimed at generating nationalist sentiments among the border population.
A senior official privy said the future tasking of these personnel would be charted in next few months and both the central agencies will "mutually decide the detailed implementation modalities including those related to transfer of assets of the Sashastra Seema Bal to the IB."
A small component of 94 posts, spread across five cadres, will be retained by the SSB, the order said.
The decision was made after Home Secretary Rajiv Gauba early this month held a meeting on the subject with IB Director Rajiv Jain and newly appointed SSB Director General S S Deswal and after review of the subject, the home ministry flagged it green.
The news agency had first reported in September 2017 that the proposal is in progress and 2,765 posts of the civilian cadre of the SSB will be shifted to the IB. Since then, few have retired leaving about 2,198 posts, out of which 2,104 are now being transferred.