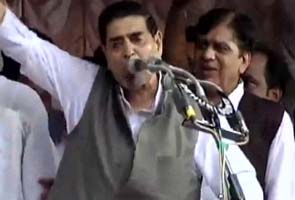 New Delhi:
The Supreme Court today declined to stay the reopening of a case related to the 1984 anti-Sikh riots case involving senior Congress leader Jagdish Tytler.
Refusing to interfere in the case, the top court in its ruling said the case is already scheduled for hearing in the Delhi High Court in September and that "such cases should reach their logical end".
The Delhi High Court had on July 3 issued notice to the Central Bureau of Investigation (CBI) on Mr Tytler's appeal against a trial court order, issued in April, reopening the case.
The trial court's order came on a plea filed by riot victim Lakhwinder Kaur, who sought a further probe into the killing of three people near Gurdwara Pul Bangash in old Delhi.
Mr Tytler is accused of instigating a mob that led to the murder of three men who had taken shelter at the gurdwara on November 1, 1984.
The mob attack was part of the violence against Sikhs after the assassination of then Prime Minister Indira Gandhi on October 31 that year by her bodyguards.