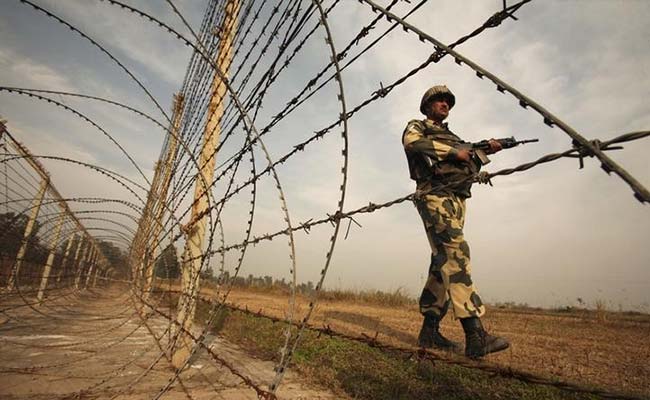 Srinagar:
Around 200 terrorists from across the border are trying to infiltrate into Kashmir, while some have already sneaked into the Valley and the number of encounters along the Line of Control has increased, a senior BSF officer said today.
"There has been an increase in the number of encounters along the LoC this year, and seeing that there is no denial that infiltration has taken place...Around 150-200 militants are waiting on the other side of LoC to infiltrate," Inspector General BSF, Kashmir Frontier, Vikash Chandra said.
He also blamed Pakistan and terrorist organisations for the ongoing unrest in the Valley.
"This whole unrest is Pakistan sponsored. The militant organisations there have a huge hand in all this and they are trying their best (to fuel the unrest)," Inspector General Chandra said. He said some terrorist, who were waiting in launch pads in Pakistan Occupied Kashmir, have managed to infiltrate into the Valley.
"Some have infiltrated and some have been killed in the encounters," he said.
Lauding Jammu and Kashmir Police and paramilitary CRPF for tackling the unrest in the Valley, Inspector General Chandra said they were doing their job with "utmost bravery and alertness".
"The situation that has arisen is not force-specific. Every force is working as per the situation and in today's situation, the CRPF is doing the better job. I salute the jawans of CRPF for working in this situation. I feel the Jammu and Kashmir police and CRPF are doing their job with utmost bravery and alertness. They are trying to control the prevailing situation," he said.
The BSF officer said replacing pellet guns with PAVA shells showed the "intent" of the government to minimise the human loss.
"The government instead of firing bullets climbed down and came down to (using) pellets and now it has climbed from pellets to PAVA shells. See the intent in this," Inspector General Chandra said.
Earlier, 251 recruits were inducted into the force at an attestation-cum-parade function at the subsidiary training centre at Humhama in the outskirts of the city here. The centre, established in June 1990 to impart basic training to recruits, has so far trained 15,219 recruits, 1,265 communication personnel and 4,307 group 'C' staff which includes 2,178 Kashmiri youth, including surrendered terrorists.
(This story has not been edited by NDTV staff and is auto-generated from a syndicated feed.)