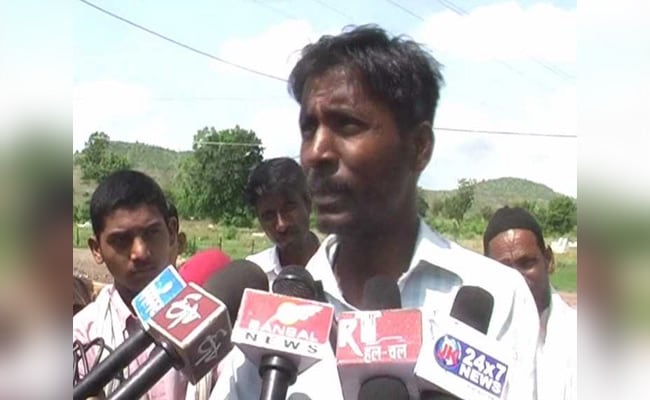 BHOPAL:
In a shocking twist to the sedition case against
15 villagers in Madhya Pradesh for celebrating a recent Pakistan victory over India
, the man whose complaint was cited by the police to arrest them has alleged the police fabricated the case. "Some people (possibly miscreants) did burst firecrackers... but the only slogans raised that night were Vande Mataram... Bharat Mata Ki Jai," Subhash Koli has said.
The police last week arrested 15 youngsters on charges of sedition, a crime punishable by a life term in prison. It had been claimed that the police in Burhanpur district 350 km south of state capital Bhopal had received a complaint from Subhash Koli about the celebrations
following India's defeat to Pakistan in the Champions Trophy finals.
As the BJP's Shivraj Singh government came under attack from civil society for abuse of sedition law,
the police said the sedition case had been dropped
but was charging them for disturbing communal harmony. The police had claimed the village had a history of communal tension, also a charge contested by villagers on camera.
"Nobody chanted pro-Pakistan slogans... or distributed sweets", Mr Koli of Mohad Village said, after making a similar statement before the court.
The "complainant" said innocents were arrested on trumped-up charges.
Mr Koli said he did go to the police station but to get a Muslim youth from his neighbourhood released who had been picked up by the police. He said he thought the police were more likely to believe him since he was the Hindu community. But one police officer allegedly snatched his phone and called up the control room, identifying himself as Subhash, to complain about the "celebrations".
"These days, you can check the location of the place from where a call was made... Check... It wasn't made from Mohad Village," he told reporters before he went into hiding fearing police harassment.
But didn't he file a written complaint too?
Mr Koli said he was asked to sign on one paper but was under the impression that it would help secure the release of one of the young men detained by the police.
Burhanpur district police chief RRS Parihar appeared unaware, or unmoved by Subhash Koli statement. "The case is still being investigated. If some information comes up which was not in our knowledge earlier, we will probe it," he said.
But when specifically asked about Subhash Koli's allegation that the police had cooked-up the charges, Mr Parihar said his information was that fire crackers were still being burst when the police reached the village.