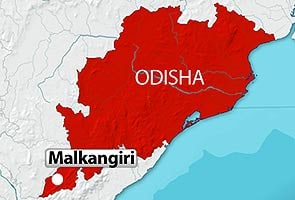 Bhubaneshwar:
At least 14 Maoists, including a woman, have been killed in a fierce encounter with police in Odisha's Malkangiri district today, an official said.
The gun battle, which lasted for several minutes, took place in a forest close to the border with Chhattisgarh. The Maoists who were killed are suspected to have been involved in the attack on a convoy of Congress leaders in Chhattisgarh in May this year.
Today's encounter was carried out jointly by a team of Special Operations Group (SOG) and District Voluntary Force (DVF) which raided the site and retaliated when the extremists fired at them.
"Fourteen Maoists were killed. Arms were also seized," Inspector General of Police Soumendra Priyadarshi told IANS.
Malkangiri Superintendent of Police Akhileswar Singh, who led the operation, said some explosive materials, arms and ammunition as well as Maoist literature were seized from the site.
Describing the operation as a major success in the drive against left-wing extremists in the region, Deputy Inspector General of Police Devdutt Singh said a massive search operation has been launched in the forest after the encounter.
Malkangiri, over 600 kilometres from state capital of Bhubaneswar, is a known Maoist stronghold.