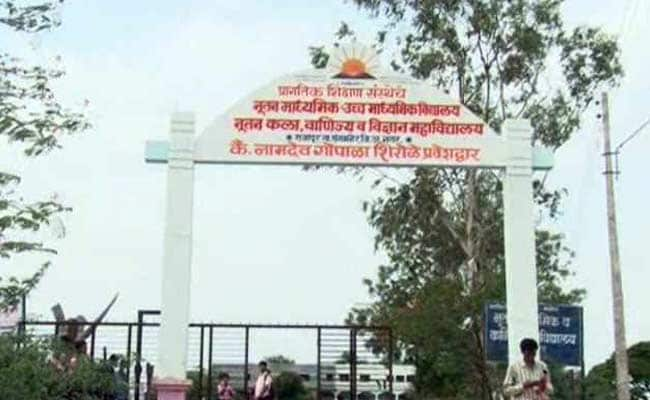 Mumbai:
A 13-year-old student was killed by his schoolmates inside their school premises in Ahmednagar district for "staring at a girl", police said today. A murder case has been lodged against three students. But no arrest has been made in this connection.
Kiran Goraksh Sonawane was a Class VII student of the Nutan School at Rajapur in Sangamner tehsil. The incident took place on June 26, the police said.
"Kiran's head was smashed against a bench and later, against a tree in the school. The provocation was that he used to stare at a girl," said an officer from Sangamner city police station.
The boy was admitted to a hospital, where he succumbed to his injuries on July 1. "Initially, it was a case of accidental death but subsequently, an FIR (First Information Report) was registered yesterday," police said.
Kiran's mother has alleged that her son was the victim of a "vendetta" killing. She also denied allegation that he used to state at girls. "Kiran used to tell me that all girls are like my
sisters," she added.
This is the second such incident in last few days in Maharashtra where a student was killed in the school premises.
On July 1, a student of Class V died in Jalgaon district of north Maharashtra, apparently after a ruckus involving other students inside their school premises.
11-year-old Kishore Raghu Chavan, a student of the Jawahar Vidyalay at Girad, was rushed to the rural hospital at Pachora but died later.