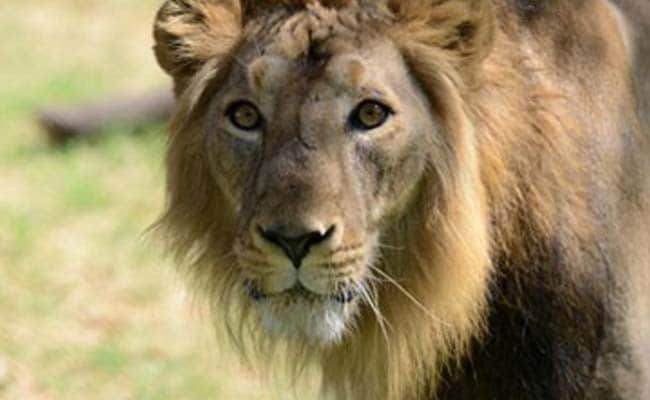 Gandhinagar:
The Gujarat government today said that as many as 124 lions died during the last two years in and around Gir forest.

During the question hour in the Assembly, Congress MLA Natvarsinh Thakor raised a question about deaths of lions as well as leopards in Sasan Gir and Dhari Gir forests in the last two years.

In a written question, Thakor asked the Gujarat government to reveal how many animals died due to poaching.

In his written reply, Gujarat Forest Minister Mangubhai Patel stated that 124 lions and 135 leopards died during the last two years, adding that out of 124 lions, 63 died during 2013-14 (February 1,2013 to January 31, 2014) while 61 died during 2014-15.

Out of 135 leopards, 69 died during 2013-14, while 66 died during 2014-15, stated Patel's reply to the House. He clarified that none of these wild cats died due to poaching, adding that the majority of them have either died natural deaths or due to internal fights.

Congress MLA Raghavji Patel raised three separate questions about unnatural deaths of lions near the forest area in Junagadh and Amreli districts.

Through his written questions, Mr Patel sought answers from the Gujarat government about two cases of lions deaths, where he suspected that locals intentionally killed these lions to get rid of them.


In his first written question, Mr Patel asked the Gujarat government if farmers living near forest were involved in poisoning the water by diluting urea in it, so that lions die after drinking it. He was referring to the death of a lion on the Visavadar-Dhari road in Amreli district during July-2013 after possibly drinking such water.
In his written answer, the Gujarat Forest Minister stated that it is not true that the lion died after drinking such poisonous water, since no such substance was found in the post mortem report.
On the issue of farmers' involvement in killing lions, the minister stated that no such question arose.
The Congress MLA also raised a question about the death of a lion cub, whose carcass was found inside a farm owned by the Junagadh Agricultural University on September 2014. Mr Patel asked the Gujarat government that what action was taken against culprits involved in killing that cub.
In his reply, Mangubhai Patel stated that the lion cub died a natural death and to there is no question of taking any action against anyone.