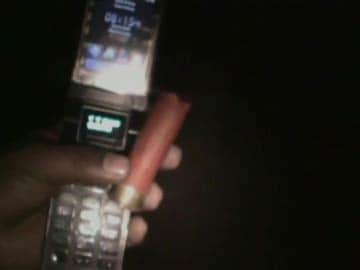 Sonitpur, Assam:
Locals in Assam's Sonitpur district today blocked the National Highway 52 connecting the state with neighbouring Arunachal Pradesh in protest against the killing of 10 people yesterday in an alleged land dispute.
At least 10 people were killed and 12 others injured yesterday afternoon following dispute over eviction from encroached land in Sonitpur, 280 km from state capital Guwahati, on the Assam-Arunachal Pradesh border.
Members of the CPI-ML also joined the blockade today, claiming that most of those killed belonged to the party.
The Assam Director General of Police has confirmed that all the victims were from Assam and part of a vigilante group, called the Arunachali Agrasan Birodhi Samiti, set up to protect the Assamese territory from being taken over by people from Arunachal Pradesh.
Security has been beefed up in the dense jungle area with government sending a combined contingent of the Assam Police, the Central Reserve Police Force and Assam Rifles.
Reports suggest that at about 4 pm yesterday, armed miscreants from Arunachal Pradesh attacked Chaoldhowa, a settlement of encroachers inside the reserve forest area on the Assam side and fired as many as 100 rounds from rifles and guns, leading to the deaths.
Cops have confirmed that the killings were the result of tension brewing for weeks between villagers settled in the Behali reserve forest area on both sides of the Assam-Arunachal border.
Both sets of people lived on encroached land for years, but in the past few weeks, authorities in Assam are reported to have carried out eviction drives in the forest. There were allegations that people from Arunachal Pradesh were unfairly targeted in the eviction drives.