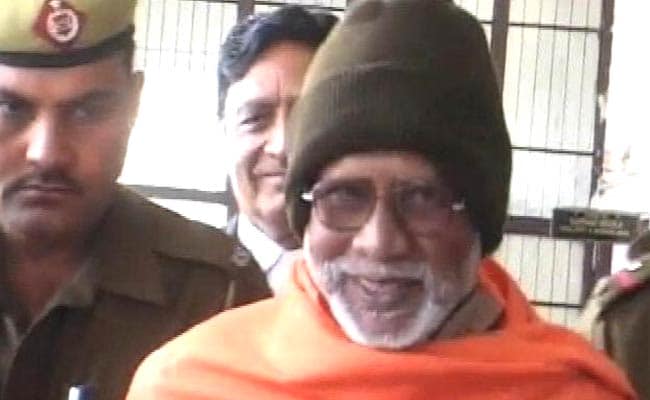 New Delhi:
Swami Aseemanand, accused in three of the worst terror cases around a decade ago, has been acquitted in one of them - the Ajmer Dargah blast of 2007, in which three people had died and 15 were injured. The 65-year-old had caused political ripples in 2014, when his alleged interview to a news magazine, Caravan, had upset the group and the BJP. His lawyer later denied the report, claiming his client, who was in Ambala Central jail at the time, had never been interviewed by the magazine. He considered turning approver in the Ajmer blasts case but then changed his mine in 2010.
Here are the 10 facts in this story:
Aseemanand - born Nabakumar Sarkar -- was arrested in 2010 for his alleged involvement in strikes that included the bombing of the Samjhauta Express in 2007. Nearly 70 people died on the train that was headed from Delhi to Pakistan's Lahore. Last year, he got bail in the case, in which the charges against him include murder and sedition.

The blast in Ajmer, outside the dargah of Sufi saint Moinuddin Chisti that's visited by thousands of pilgrims every day, took place the same year.

Aseemanand was also accused of facilitating the 2006 blasts in Malegaon, a communally sensitive town near Nashik, in which 37 people had died. Along with him, 11 others including Sadhvi Pragya Singh Thakur and Lieutenant Colonel Prasad Purohit, were named in the case.

Aseemanand is also facing charges in the 2007 blast in Hyderabad's Mecca Masjid, in which 9 people had died.

In December 2011, Aseemanand told at a court that he was involved in the attacks and implicated the RSS. He said he had played the role of an ideologue to terrorists and had even picked the location of the attacks. He had even named other key plotters.

Aseemanand attributed his change of heart to a meeting with a Muslim man, who had been arrested and falsely implicated in the Hyderabad blasts case. The young man, Abdul Kaleem, was later released.

Aseemanand, however, retracted his confession after an editorial in RSS-linked magazine Organiser that questioned the role of investigating agencies. He said he had been forced to make the confession by the investigating officials.

But in 2014 an article by Caravan magazine reported that in a series of exclusive interviews from jail, Aseemanand claimed that all the attacks which took place between 2006 and 2008 -- on the Samjhauta Express, Hyderabad's Mecca Masjid, Rajasthan's Ajmer Dargah and the blasts in Malegaon -- were cleared by the highest levels of the RSS, "all the way to Mohan Bhagwat, its current chief."

The RSS had claimed that the interviews were a fabrication and alleged it was a Congress conspiracy.

Aseemanand ran the Van Vasi Kalyan Seva a right-wing organisation, in Gujarat's Dangs. For years he focused on keeping tribals from converting to Christianity.