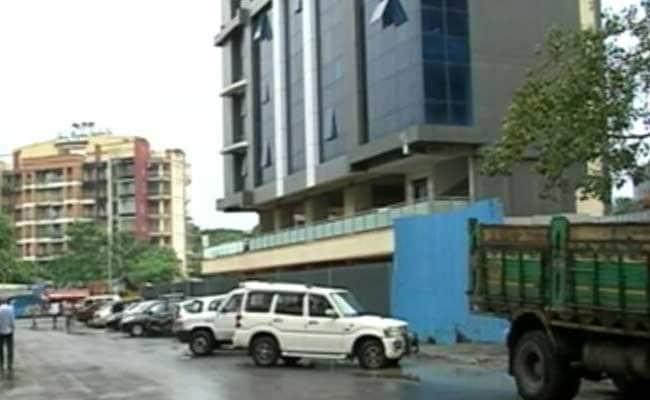 Thane:
One more person has been arrested here in connection with the multi-million dollar transnational scam originating from India-based call centres which cheated thousands of American citizens into paying off fictitious debts, taking the total number of arrests in the case to 75, city police said today.
According to Senior Police Inspector Nitin Thackeray, the arrest was made from the Mira Road locality last evening when accused Akhilesh Ajay Singh, 29, visited his residence.
Thane Crime Branch officials had laid a trap to nab him, he added.
Mr Singh, who was absconding since the police unearthed the scam last month, was allegedly involved in the dealings of the Mira Road premises from where the call centres operated.
ACP Mukund Hatote, the Investigating Officer (IO) in the case, told PTI that Singh helped his brother-in-law Chandan Ajit Singh get the deal done for Hari Om IT Park, near Delta Garden building on Mira Road. The call centres were located on the second and fourth floors of a building in the IT park.
He also helped his friend Sunny get the fifth and seventh floors there, he added.
With Mr Singh, the number of arrests in the IRS call centre scam has now reached 75. Mr Singh was produced before a magistrate's court today which remanded him to police custody till November 7.
The scam, wherein US-based taxpayers were allegedly conned by Indian tele-callers posing as American tax and immigration officials, came to light in October when the police raided a clutch of call centres at Mira Road in the district. Subsequently, police teams raided and shut down five call centres in Ahmedabad which too were allegedly involved in the scam.
Last week, the police seized a luxury car belonging to Sagar Thakkar alias Shaggy, the alleged kingpin of the scam. The Audi car, valued at Rs 2.5 crore, was seized by Thane police from Ahmedabad and was allegedly purchased from a leading cricketer in May.
At least 75 people, mostly directors and key persons linked to these call centres, including Mr Thakkar and his "mentor" Jagdish Kanani, have been arrested till now.
The scam, which operated since 2013 through at least half-a-dozen call centres in adjoining Thane, targeted at least 15,000 American citizens.
According to US Homeland Security Secretary Jeh Johnson, these call centres "stole" over $300 million from the victims. The US Justice Department has charged 61 people and entities linked to the scam where call centre agents "impersonated" IRS, immigration and other federal officials and demanded payments for non-existent debts.