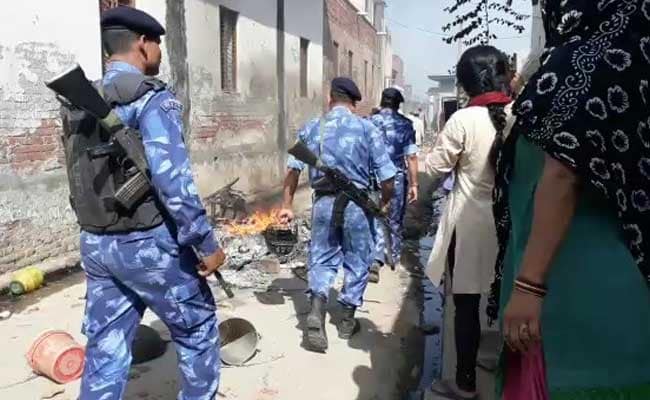 Saharanpur:
There was fresh violence in western Uttar Pradesh's Saharanpur district on Tuesday afternoon, before and after a visit by Bahujan Samaj Party chief Mayawati to a village that saw a clash between Dalits and upper caste members a fortnight ago that left one dead and over 20 injured.
According to reports, a group of Dalits allegedly threw stones at the houses of a few Rajputs in Shabbirpur before Ms Mayawati's rally, which led to a clash-like situation. However, senior police officers present at the spot prevented a major flare-up.
After the BSP chief's rally, a truck carrying Dalits back to their village from the venue of the rally was attacked, allegedly by upper caste Thakurs. One person died and at least two others were seriously injured in the incident.
"Yes, we have received reports of a person's death at the local hospital. Two people are seriously injured. We are still investigating the exact circumstances of the death, whether it has anything to do with the rally. The district police chief is at the spot," said Anand Kumar, the senior-most officer of the Meerut Zone of UP Police.
Tuesday's violence is the fourth major incident of caste clashes in Saharanpur in the last three weeks. Two senior police officers were suspended earlier and 30 people were arrested. The state's new police chief, Sulkhan Singh, visited Saharanpur a few days ago and promised to restore law and order at the earliest.
On Sunday, thousands of Dalit rights activists, led by a western UP group called the Bhim Army, gathered at Delhi's Jantar Mantar to protest against caste-based violence in Saharanpur. Around 5,000 people participated in the protest despite being denied permission by the Delhi Police.