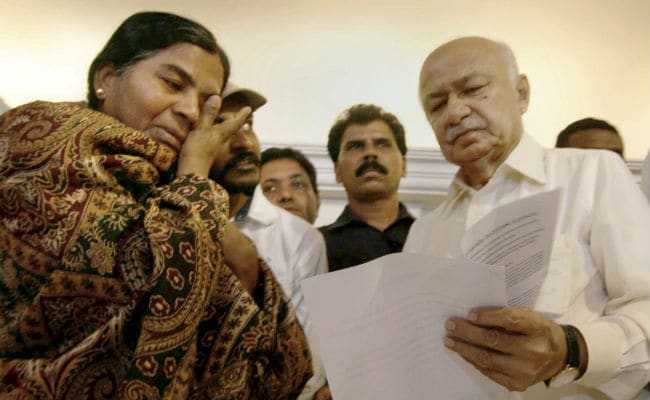 Hyderabad:
Former union home minister Sushil Kumar Shinde on Monday condemned the brutal police attack on students and faculty member of University of Hyderabad as he called on 25 students and two faculty members in Cherlapally Jail.
He said the students who were staging a peaceful protest on March 22 on the campus were beaten up and arrested while Vice Chancellor P Appa Rao, who has been booked under SC/ST Prevention of Atrocities Act is still roaming free.
Talking to reporters, Mr Shinde said Appa Rao should have resigned after he was named in the First Information Report or FIR booked following the suicide of Dalit research scholar Rohith Vemula.
"Instead of resigning, he went on leave and now he has come back as vice chancellor, which led to fresh unrest on the campus," he said.
He also alleged that Appa Rao held a meeting with leaders of ABVP before resuming charge as the vice chancellor.
Mr Shinde, who was accompanied by Congress party's Telangana unit president Uttam Kumar Reddy and others, gathered details of the events of March 22.
He said the students showed him injury marks on their bodies due to brutal lathi charge by the police.
The former union minister also met Radhika, mother of Rohith Vemula and lauded her courage in fighting for the friends of her son. Paying tributes to Rohith Vemula, Mr Shinde said he laid down the life for the country while following the path of BR Ambedkar.
Leaders of various student groups also met Mr Shinde and briefed him about the incidents that occurred in the central university.