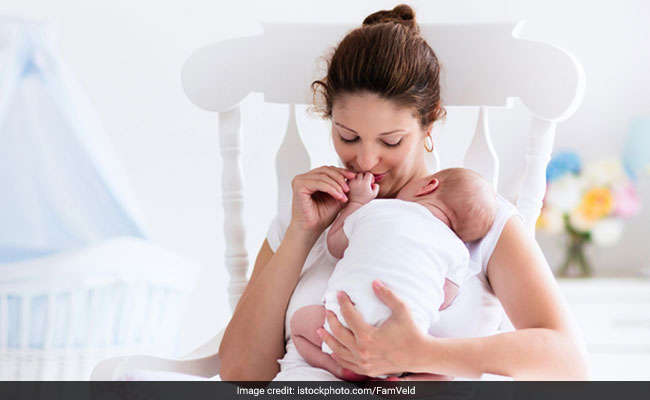 Highlights
World Breastfeeding Week 2018 theme is, Breastfeeding: Foundation of life
Early breastfeeding plays an important role in reducing infant mortality
Vitamin A in colostrum protects the eyes
August 1 to August is observed as the World Breastfeeding Week globally. World Breastfeeding Week 2018 observes the theme, 'Breastfeeding: Foundation of Life.' While breastfeeding is extremely important for the baby's health, recent study shows that 3 in 5 babies are not breastfed within the first hour of birth. This can have serious negative effects on the health of the baby. Breastfeeding should be done within the first hour of birth itself. The more you delay, the more health risks your child is exposed to. Early breastfeeding plays an important role in reducing infant mortality rates and it keeps the baby healthy as well.
Also read: Can Breastfeeding Help You Lose Post-Pregnancy Weight? Here's What You Need To Know
What happens in most cases is that the baby is given other alternatives that breast milk. Due to this, the baby finds it difficult to attach to the breast. Place the baby on the mother's chest to allow skin-to-skin contact. This generates maternal oxytocin in the mother's body which promotes the flow of breast milk. Eventually, the baby attaches to the breast and starts feeding.
Ever wondered how breastfeeding within the first hour of birth can be beneficial for the baby? We'll give you an answer for this.
1. Contact with the mother's body provides warmth to the baby. This is beneficial for low birth weight babies.
Also read: Health Hazards of Inadequate Breastfeeding
2. Breastfeeding within the first hour of birth can reduce stress on the baby; this allows the baby to have steady breathing and heart rates.
3. From the first feed, the baby gets colostrum. This is known as liquid gold or the fluid of life. This releases protective proteins, antibodies and immunologically active cells in the baby's body. This protects the child from infections and puts the immune system into function.
Also read: Top 9 Things To Keep In Mind While Breastfeeding
4. Vitamin A in colostrum protects the eyes.
5. This liquid comes in smaller amounts which is perfect for the baby.
6. It stimulates bowel movements in the baby's body clearing meconium from the gut, thereby reducing the risk of jaundice.
7. Growth factors in this liquid allow the intestines to mature and function. this prevents allergens from entering the child's body.
Also read: Natural Ways To Enhance Breast Milk
8. Breastfeeding within the first hour of birth exposes the baby to good bacteria with protective factors. These bacteria colonize in the baby's skin and gut and reduce the risk of infections.
Happy World Breastfeeding Week!