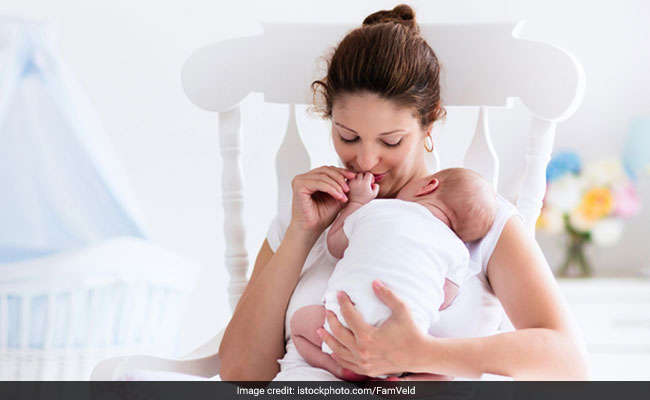 Highlights
August 1 to 7 every year is observed as World Breastfeeding Week
Breastfeeding is important both for the mother and child
Breastfeeding helps mothers lose post-pregnancy weight
August 1 to 7 every year is observed as World Breastfeeding Week. Breastfeeding is an important task both for the mother and child. According to the American Academy of Pediatrics (AAP), breastfeeding is recommended for first 6 months of the baby, exclusively. Breastmilk must not be replaced by formula milk, juice or water during the first 6 months of newborn. After 6 months, breastfeeding should be continued along with other nourishing foods for the baby. This is because breastmilk provides ideal nutrition to infants. It has the perfect blend of fat, vitamins, proteins and everything else that your baby needs for a healthy growth. On World Breastfeeding Week 2018, we take a special look at benefits of breastfeeding for baby and mother.
Benefits of breastfeeding for the baby
Breastmilk is known to contain antibodies which help the baby fight against virus and bacteria. Breastmilk reduces rates of asthma and allergies in newborns. Babies who are fed breastmilk exclusively for their first 6 months are lesser prone to diarrhea, ear infections and respiratory illness.
We speak to pediatrician Dr Gorika Bansal about the benefits of breastmilk for the mother and the baby. She says, "Breastfeeding has been linked to higher IQ scores in later childhood compared to a formula-fed baby. Babies fed with breastmilk thus grow up to be more intelligent. What's more, is of course the physical closeness, skin-to-skin contact and eye contact while breastfeeding - which together help baby bond with the mother and feel secure."
Also read: World Breastfeeding Week: Health Hazards of Inadequate Breastfeeding
"Kangaroo mother care (also known as skin-to-skin care - a technique in which babies are kept skin-to-skin contact with their mother) is touted to be the best forms of care for making baby feel more secure and calmer. It helps in boosting immunity too," adds Dr Gorika.
Also breastfed infants are more likely to gain the right amount of weight as they grow considering the high rise of metabolic disorders such as obesity. "Breastmilk is actually the golden drops that in every way are a gift from a mom to the baby for their healthier future!"
Also read: Lisa Haydon's Message On World Breastfeeding Week: Breastfeeding Can Help You Get Back Into Shape After Giving Birth
Benefits of breastfeeding for the mother
Dr Gorika mentions the following benefits of breastfeeding for the mother:
1. Benefits of breastfeeding for mothers are such that it helps burn extra calories. It helps you lose pregnancy weight faster.
2. It releases the hormone oxytocin, which helps your uterus return to its pre-pregnancy size and may reduce uterine bleeding after birth.
Also read: World Breastfeeding Week: Debunking Myths About Breastfeeding
3. Benefits of breastfeeding for mothers are such that it lowers your risk of breast cancer and ovarian cancer in mothers.
4. It helps in forming a beautiful bond between you and your baby which is priceless. This is the reason why World Health Organization vouches that mother's breastmilk should be continued exclusively until 6 months of age.
(Dr Gorika Bansal is a Visiting Consultant Pediatrician at Max Hospital, Saket and Rainbow Children's Hospital.)
Disclaimer: This content including advice provides generic information only. It is in no way a substitute for qualified medical opinion. Always consult a specialist or your own doctor for more information. NDTV does not claim responsibility for this information.