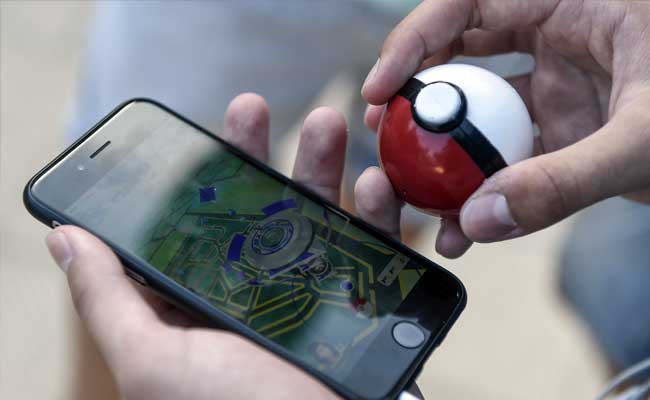 New York:
As the GPS-based Pokemon Go mobile game takes the world by storm, an expert in the US has found that there are health benefits from playing the augmented Reality (AR) smartphone game.
According to Matt Hoffman, clinical assistant professor at the Texas A&M College of Nursing, this quest to "catch 'em all" is great as it pokes people to travel across the land, searching far and wide for a pokemon resulting in regular exercising.
To progress in the game, players known as "trainers" must walk around to find and catch Pokemon and access specific locations called Pokestops -- where Pokeballs and other useful items are collected. Poke eggs are among the things that can be collected at these locations.
Getting to Pokestops, catching different Pokemon and hatching the Poke eggs requires a lot of walking.
"What began as just playing the game has now become a hobby for me that provides certain health benefits," Hoffman said in a university statement.
"I've spent an hour or two at a time venturing around the community to find Pokestops. And, to hatch one egg, a trainer must walk anywhere from one-six miles. There's no doubt about it, I am exercising more as a result of playing the game, and I am enjoying it," added Hoffman who has been affectionately dubbed the "Pokemon Professor" by co-workers.
Hoffman said the game also brings trainers at a certain place in search of Pokemon at Pokestops.
"The game is bringing people together, providing opportunity for social interaction and increasing our sense of belonging which can have a positive impact on our emotional and mental health," Hoffman noted.
Since Pokemon Go is a non-violent game, it also pushes families to walk around playing the game together.
"It encourages parents to go outside with their children while they play. Pokemon Go has the ability to transport families away from an evening on the couch to walking around the neighbourhood," the author added.
Playing the game has also helped people discover new experiences and areas.
Hoffman emphasised players to watch where they walk and be aware of surroundings when playing. "Remember, you should never play Pokemon Go while driving. It's also important to avoid playing in dark, isolated areas -- there have been reports of trainers being robbed and attacked," he noted.