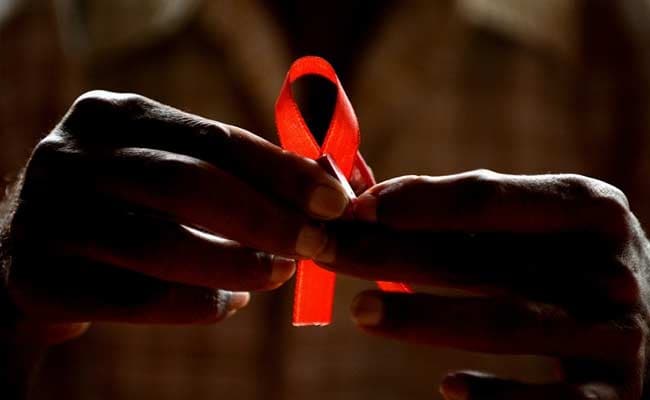 Paris, France:
People infected with a common parasitic worm may be twice as likely to acquire the HIV virus that causes AIDS, a field study from Tanzania reported Wednesday.
The parasite, Wuchereria bancrofti, is found in many areas in Africa where HIV infection rates are high, and can cause elephantiasis, a disease that horribly deforms the limbs and other parts of the body.
Also endemic in Asia, the western Pacific and parts of the Caribbean and South America, the parasite has infected 120 million people worldwide.
The mosquito-borne worm can live in the human lymphatic system for years without symptoms emerging.
The new findings, published in The Lancet medical journal, added a compelling reason for tackling elephantiasis, known to scientists as lymphatic filariasis, the authors argued.
"The long disease duration of W. bancrofti infection -- around 10 years -- creates an ongoing immune response," which could make people more susceptible to HIV infection, said Inge Kroidl, a tropical medicine specialist at the University of Munich in Germany.
For the study, conducted between 2006 and 2011, researchers analysed 2,699 people in the Kyela district of Mbeya, southwest Tanzania.
Lymphatic filariasis affects one in four people in the country, and has long been suspected as a factor driving the HIV epidemic in sub-Saharan Africa.
Participants were examined annually over a five year period -- blood, urine, stool, and sputum samples were collected to test for HIV and W. bancrofti infection. Interviews determined if sexual activity could have heightened their risk of contracting HIV.
The researchers found that people carrying the parasite were twice as likely to also have the AIDS virus. The impact was highest among adolescents and young adults.
For now, the observed link is merely a correlation, with no proven cause-and-effect, the researchers pointed out.
It does, however, highlight the need for an elephantiasis cure.
"Lymphatic filariasis elimination programmes in the past decade have focused on the reduction of transmission but made only limited efforts to cure W. bancrofti infection," Kroidl said.
Prevention currently focuses on the use of bed nets and other mosquito repellents.
Other infections such as chlamydia, herpes and syphilis are known to increase susceptibility to HIV.
Jennifer Downs and Daniel Fitzgerald of the Center for Global Health at Weill Cornell Medicine in New York, writing in a commentary, said further study was urgently needed to confirm the findings.
"Controlling lymphatic filariasis has the potential not only to decrease morbidity from the disease itself, but could additionally prevent incident HIV infections among the 120 million people living with this chronic infection," they said in The Lancet.
Lymphatic filariasis is classified by the World Health Organization (WHO) as one of about 20 "neglected tropical diseases" that collectively affect more than a billion people in developing countries.
(This story has not been edited by NDTV staff and is auto-generated from a syndicated feed.)