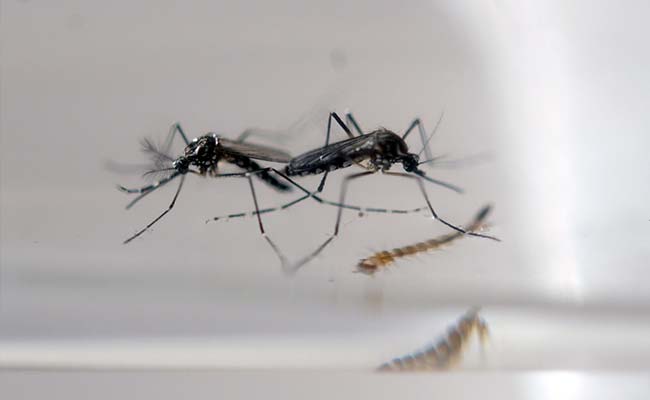 New Delhi:
With Zika virus cases being reported from South America and the US, the Centre today decided to constitute a technical group to monitor the situation even as it prepared to come out with an advisory soon.
A day after WHO warned that Zika virus was spreading "explosively", the government also decided to strengthen its surveillance system and asserted that it is taking all measures to ensure that it is "well prepared" in case of any eventuality.
Health Minister J P Nadda held a high-level meeting to take stock of the situation in view of the recent cases of Zika virus being reported from some countries in the presence of senior officials from the ministry and AIIMS.
"We are closely monitoring the situation and all necessary steps have been initiated to ensure that India is well prepared in case of any eventuality," Mr Nadda said.
The Zika virus is "spreading explosively" in the Americas and can infect upto four million people, the WHO warned yesterday as it issued a warning to all countries, including India. Aedes Aegypti mosquito carries Zika virus which is suspected to cause brain damage in babies.
This mosquito also carries the viruses that cause Dengue and Chikungunya which are of great public health concern in tropical countries like India. The outbreak began in Brazil last year and has now spread to 24 countries in the Americas.
Zika virus is believed to cause neurological problems like microcephaly, a condition of abnormally small head in babies.
"The ministry is in the process of issuing a travel advisory which will among other issues will advise pregnant women against travelling to affected countries.
"Discussions are on on the issue. The technical group has been specially formed as they will be giving their opinions on what precautionary measures needs to be taken," a senior Health Ministry official said.
During the meeting, Mr Nadda directed constitution of a technical group with immediate effect which would monitor the situation arising out of spread of Zika virus in other countries so that it can advise further on all the necessary steps that need to be taken.