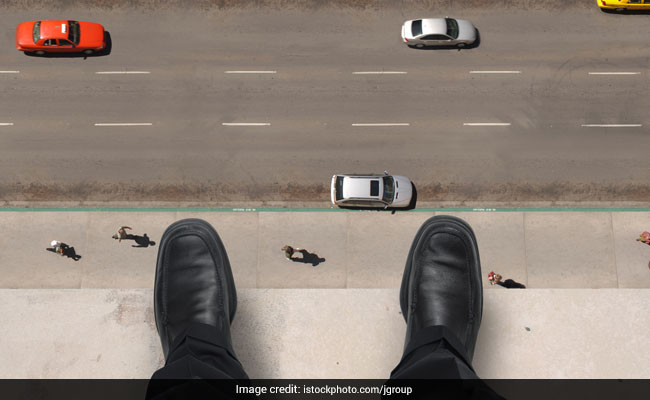 Gurugram:
A 40-year-old restaurateur from Gurugram today jumped to his death from the seventh floor of a building. He had allegedly gone to the seventh floor twice earlier, but had come back after some time. On the third time of his going there, he jumped. Soon after, the man was rushed to a hospital, where he was declared dead. Gurugram police officials said the man was allegedly suffering from depression. According to police officials, no suicide note was found and no foul play was suspected.
The man, identified as Rahul Rajnikant, was seen by an eyewitness, who told the police that he had earlier gone to the seventh floor twice.
A police official said that Mr Rajnikant had allegedly finished eating his lunch and then went back again for the third time, which is when he leaped to his death.
Mr Rajnikant was residing in the Golf Course area of Gurugram and managed a restaurant in Supermart 1 in DLF Phase 4. The building from which he jumped, was the same building where his restaurant was located.
Police officials said Mr Rajnikant belonged to Indore in Madhya Pradesh, whereas his wife and daughter are said to be living in the US.
(With Inputs From IANS)