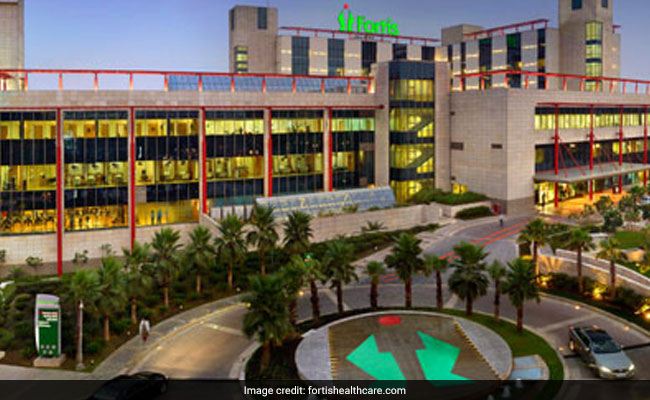 New Delhi:
The Fortis Memorial hospital in Gurgaon charged 1,208 per cent more than procurement price for much of the medical equipment, including disposable syringes, to the parents of seven-year-old dengue patient Adya who had died at the hospital despite undergoing treatment for two weeks, according to the National Pharmaceutical Pricing Authority (NPPA).
The national pricing body, through its letter dated November 25, had sought all the copies of the invoice/bills raised, name of the medicines administered to the patient along with details of quantity or price charged to the patient.
According to the bills uploaded to the NPPA website, after they were submitted to it, the procurement cost of the disposable syringes was Rs 15.29 but the family was charged Rs 200 per syringe.
The hospital had procured suction catheter thump control for Rs 7.65 but the family was charged Rs 64 per piece.
According to the reports, the hospital overcharged the patient's family for every medical equipment by 25 to 1,208 per cent.
"NPPA will be taking up necessary action as per the existing law," said an order by the NPPA issued on Friday.
Adya, a Class 2 student, developed high fever on August 27. Her Dwarka-based family said they rushed her to Rockland Hospital in Dwarka two days later.
Tests confirmed she was suffering from dengue. However, since her condition worsened and Rockland suggested that she be transferred to another hospital, she was taken to Fortis where she remained on life support for 10 days.
Fortis raised a bill for 1,600 gloves, 660 syringes, high-end antibiotics, and sugar strips, a family member said.
"On September 14, an MRI revealed extensive damage to the brain. We decided to take her to another hospital, but Fortis doctors refused to even facilitate an ambulance," the girl's father said in a statement.
Adya died September 14-15 midnight while being shifted to Rockland Hospital without life-support equipment in the ambulance.
The case came to light after bereaved father Jayant Singh's friend posted it on Twitter on November 17, recounting how the family was billed "Rs 16 lakh, including for 2,700 gloves" but the girl could not be saved.