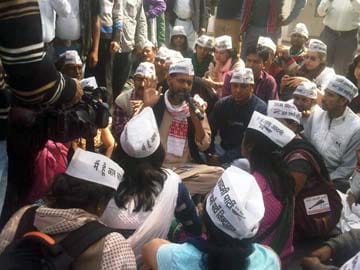 Gurgaon:
Yogendra Yadav, senior leader of the Aam Aadmi Party or AAP, is leading a demonstration at the Gurgaon Police headquarters to protest against officers who allegedly refused to register a rape case last month.
AAP leaders say they have been given copies of a "sting" conducted by WHO that shows a police officer at the station admitting that his colleagues accepted a bribe to ignore the case because the accused were linked to powerful people.
The Gurgaon police denies the charges.
NDTV has not accessed the video and cannot verify claims about its content.
The alleged rape involves a young girl who lives in Gurgaon. The police says that she refused to undergo medical tests that could have helped them gather evidence against the accused. They say that she later also refused to press charges against the accused.
Get Breaking news, live coverage, and Latest News from India and around the world on NDTV.com. Catch all the Live TV action on NDTV 24x7 and NDTV India. Like us on Facebook or follow us on Twitter and Instagram for latest news and live news updates.