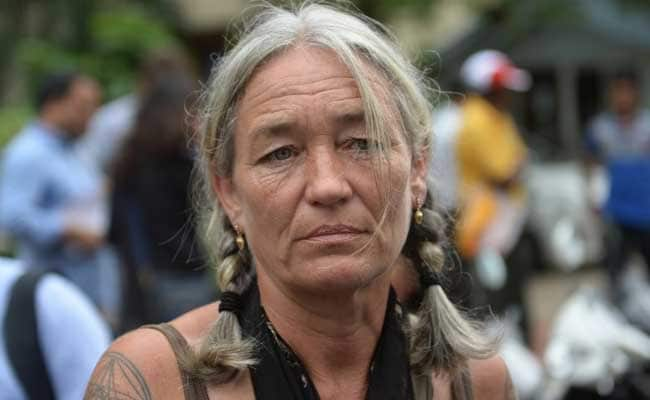 Panaji:
Disappointed by a court verdict acquitting two accused in the murder of her 15-year-old daughter Scarlett Keeling in 2008, Fiona MacKeown on Thursday said that it seems as if "no one killed Scarlett."
Samson D'Souza and Placido Carvalho were accused of drugging and sexually abusing the British teen after a party, and then leaving her to die near the sea.
Earlier this week a Panaji court cleared both men of all charges due to lack of circumstantial evidence, even as Ms MacKeown repeatedly maintained that there had been an attempt to hush up the crime.
"I wanted to know why my daughter died, I wanted to know every single detail of the case. Because I did not trust the police, the police have been lying from the beginning. I find it ludicrous that these points have been brought up and very, very sad that the murderers are walking free, and apparently no one killed Scarlett," she said.
The police had originally held that Ms Keeling had drowned after taking drugs, but changed their story after her mother Ms McKeown demanded a fresh investigation. A second autopsy confirmed that Ms Keeling had been raped before being left to die.
Ms MacKeown has now accused the Central Bureau of Investigation (CBI) of corruption after the accused were acquitted by the court. She plans to move a higher court against the judgment.
"We are still examining the judgment in detail, and after a discussion and considering other options, we will move forward to the High Court," said Vikram Varma, her lawyer.
The death of Ms Keeling in 2008 and questions over the subsequent investigations has raised concerns about the safety of tourists in Goa.