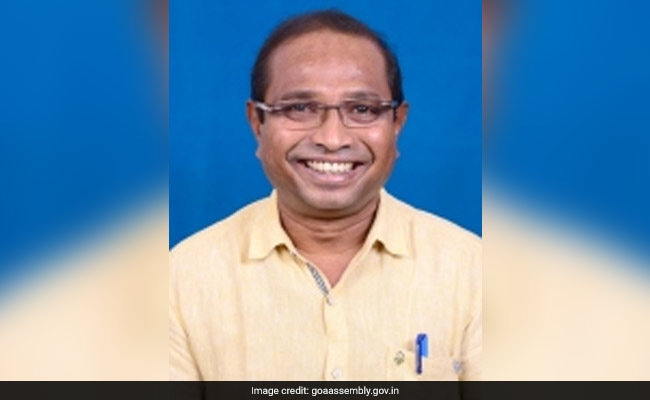 Panaji:
A Goa Minister's public admission of being under threat by the drug mafia has triggered a political storm in the coastal state, with the opposition accusing the BJP-led coalition government in Goa of allowing lawless elements to run amok.
Fisheries Minister Vinod Palienkar, who is an MLA from Siolim, home to beach villages like Anjuna and Chapora, on Tuesday admitted of giving up his morning stroll on public beaches following subtle threats and stalking from the mafia.
"People are following me. They seem to know exactly where I am going. I have even given up taking my morning walk on beaches. Now I go for a brisk walk on my home terrace," Mr Palienkar said.
The Fisheries Minister has been in the news over his opposition to rave parties, which he alleges are havens for drugs. Anjuna and Chapora are known for such parties.
Mr Palienkar told reporters he had hurt "vested interests" hence the mafia threats.
He also said, he had officially informed the state Chief Secretary Dharmendra Sharma about these threats. "The Chief Secretary has said he will look at upgrading my security."
Goa, one of the top beach tourism destinations in the country is also known for narco-tourism, fuelled by rave parties which are organised illegally across the coastal belt, especially in North Goa.
Anjuna, Vagator, Chapora beaches have for years been known for easy availability of narcotics and have been hubs for rave parties as well as popular electronic dance music festivals, where drug-overdose related deaths have been reported on numerous occasions.
The open admission by Mr Palienkar, has given fresh ammunition to the opposition, which has now lambasted the Manohar Parrikar government for poor law and order, where even a minister has to seek police security.
"The law and order situation in Goa has come to such a pass that a Cabinet Minister is now feeling insecure. The threat to his life, publicly expressed... is unprecedented... and shocking," Aam Aadmi Party spokesperson Ashley do Rosario told IANS.
"The government should immediately investigate the threat perception as well as pinpoint the reasons for it, which prima facie stems from the minister's recent outbursts against rampant narco-trade in his constituency.
"Palienkar should be immediately provided highest personal security," Mr Rosario said, adding that his apprehension was "indicative of the abject failure of Parrikar, who holds the home portfolio and the utter indiscipline in his cabinet and government where ministers are interfering in each other's departments."
The Congress has also pitched in with its criticism of the government.
"If the government cannot protect its own Minister, how will it protect the common man? The government, as well as the law and order machinery, is in shambles," Congress MLA Aleixo Reginaldo told IANS.