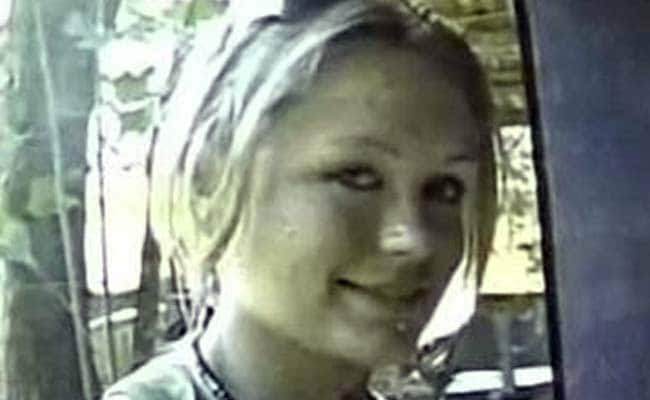 Panaji:
Eight years after her 15-year-old daughter Scarlett Keeling was found sexually assaulted and dead on a balmy morning at Goa's Anjuna beach, her mother Fiona Mackeown battles nervousness a day before a trial court is set to deliver verdict in the case.
The Goa Children's Court is expected to pronounce the verdict in the long-drawn case today, in which two beach shack workers have been accused of sexually assaulting her daughter and leaving her to die, with a cocktail of drugs pumped in her adolescent body, at the popular Anjuna beach.
While the remains of her daughter lay cold and still for years over bitter squabbles over faulty autopsies and a range of forensic tests, Fiona in the course of the investigation and trial has herself undergone a virtual spectrum of emotions, while battling insensitive and corrupt police officials, Goa's drug mafia, the state's then Home Minister and a laborious judicial process.
"It has been long time of waiting. Waiting for this day. I am nervous and hope that the struggle and wait will end," Fiona told IANS.
As far as Goa is concerned, especially its beaches, which attract nearly four million tourists every year, are still unsafe for young girls, the resident of Devon, England, says.
"I do not think it's safe for a young girl to go alone on the beaches in Goa. Maybe it's safe to be with families. There are certain areas which are probably not safe. We need to be more sensible and safe than I was," she says.
She described Scarlett as an outgoing girl, who wanted to travel the world, before she met an unfortunate end.
"She was a lively and happy girl. She used to sing, draw and swim in the sea. She was looking forward to travelling around the rest of the world; travelling and working. She has been stolen from us. Her life and future stolen from her. We just want justice for her," she now says.
Her counsel Vikram Varma, who has been her guide over the last few years, believes that it was only because of Fiona's resoluteness and "inner strength" that the wheels of justice started churning, especially at a time when the police had dismissed Scarlett's death as suicide.
"Fiona is a woman with extraordinary strength and tenacity. She has lost her daughter and she resolved in 2008 that she will not fail her and fight for justice and see to it that those who killed her daughter and gave her narcotics and drugs are brought to trial by a court," he said.
From the time it was dismissed as a suicide by the local police till today, when the verdict is expected to be announced, the case has seen several ups and downs.
Fiona had even named then Home Minister Ravi Naik and his son Roy in open court, claiming they were involved in Goa's drug trade, and influencing the state machinery to allow those responsible for her daughter's death to go scot-free.
The Goa Police was subsequently forced to hand over the case to the Central Bureau of Investigation, which eventually filed the chargesheet against Samson D'Souza and Placido Carvalho.