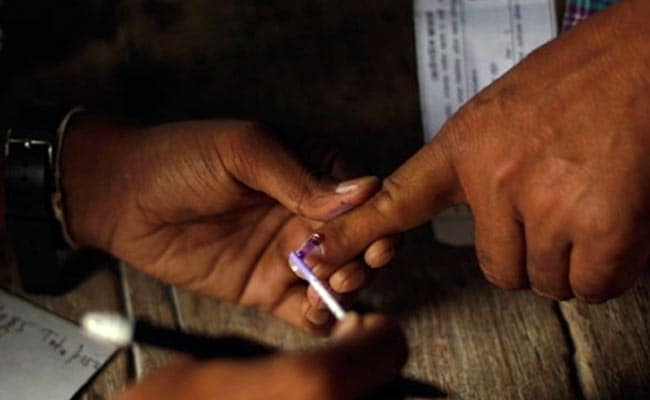 Panaji:
Nearly 75 per cent voting was recorded in Wednesday's by-poll in Goa's two assembly constituencies, Panaji and Valpoi, with both the BJP and the Congress claiming victory in both seats.
Polling wound up at 7 pm, and according to statistics issued by the Chief Electoral Officer, 70 per cent voting was recorded in the Panaji assembly constituency, where Chief Minister Manohar Parrikar was facing Congress' Girish Chodankar and Goa Suraksha Mancha's Anand Shirodkar.
In Valpoi, where Health Minister Vishwajit Rane is contesting against Congress' Roy Naik, 79.80 per cent voters cast ballot, senior poll officer Kunal, told reporters late on Wednesday.
The poll was by and large peaceful barring one minor altercation in each constituency.
Chief Minister Manohar Parrikar expressed confidence of sweeping the Panaji by-poll, claiming that his opponents failed to get any traction from the voters.
"Voting percentage was low because the other side had no traction," Mr Parrikar said, adding that he was confident of the party winning by a huge margin, both in Panaji and Valpoi. Mr Parrikar also said, that around 98 per cent BJP voters had cast ballot in both constituencies.
The Chief Minister said he was satisfied with the conduct of the poll authorities, but the Congress alleged that election officials were biased in favour of the ruling BJP.
"In Panaji, I was fighting alone on one side, while Parrikar was backed by his ministers and the poll officials. It was not a fair contest," Mr Chodankar told IANS.
Mr Chodankar said that in Panaji, the altercation between former BJP MLA Sidharth Kuncolienkar and state Mahila Congress chief Pratima Coutinho was unfairly handled by poll officials.
"They shoved around our women workers and the poll officials failed to act swiftly and justly," he said.
Mr Chodankar also said that voters in Panaji and Valpoi had voted for change and in anger. "People wanted change. They will throw out the Chief Minister and the Health Minister. We are confident of winning both seats," the All India Congress Committee secretary said.
Former state Rashtriya Swayamsevak Sangh chief Subhash Velingkar, whose Goa Suraksha Manch is contesting the Panaji seat, said that the Sangh cadre had not worked for Parrikar.
"RSS workers will not vote for him and our Anand Shirodkar will win this election, with a small margin," Mr Velingkar said.
Counting of votes polled in both constituencies is scheduled for Monday (August 28).