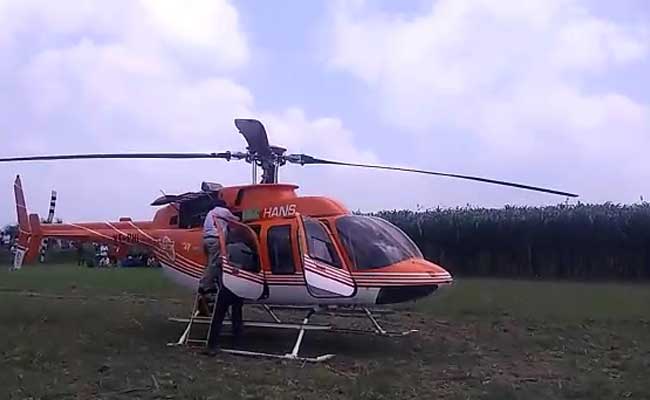 Ghaziabad:
A Pawan Hans helicopter on its way to Agra made a forced landing on Saturday in a farm in Ghaziabad district of Uttar Pradesh after developing a technical snag, police said here.
The helicopter was piloted by Captain S Kumar and had three passengers onboard, SK Sharma, Krishna Kumar and Jadhav Thar, said Superintendent of Police (Rural) RK Pandey.
"The police control room received information from Air Traffic Control (ATC) that some technical snag has developed in the chopper. The ATC asked us to assist the crew," he said.
The pilot landed the chopper safely in a field, Mr Pandey said.
"We have deployed a police force around the helicopter. It is still parked in the field under police guard."