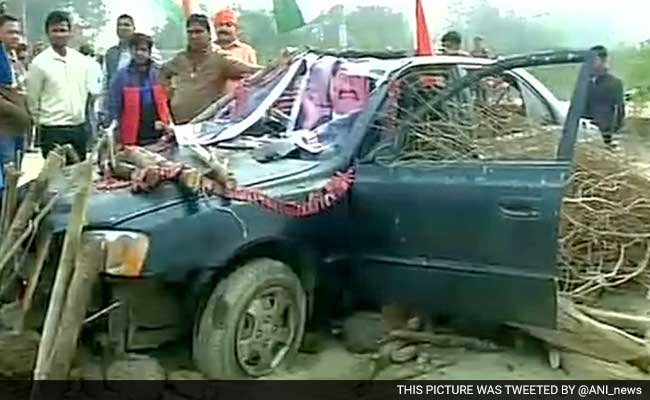 Ghaziabad:
Swami Chakrapani Maharaj, who had set afire a car that purportedly belonged to Dawood Ibrahim in Ghaziabad, on Thursday claimed that he has received death threats from the underworld don.
Mr Maharaj, who claims allegiance to the Akhil Bharat Hindu Mahasabha, said he received a telephone call and some text messages from two unidentified numbers. The callers warned that "I will be set ablaze the way I had burnt the car", he said.
He had won the car at an open auction for Rs 32,000 on December 9 in Mumbai.
Swami Chakrapani Maharaj said he met Home Minister Rajnath Singh in this regard who offered him 'Z' grade security. He said he refused the security cover he is "not a political leader".