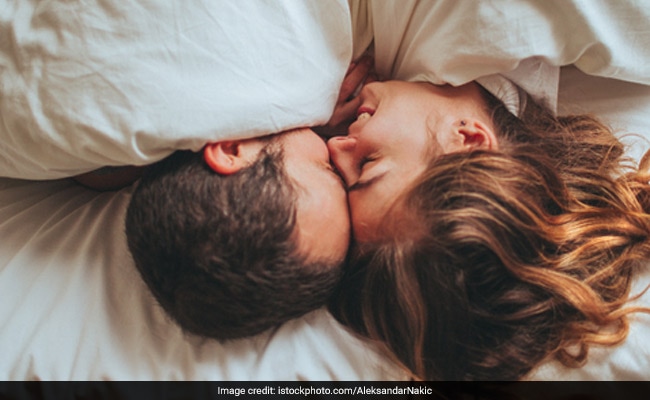 Highlights
Taking a whiff of your partner's clothes may help lower stress levels.
Women who sniffed their partners' scent were less stressed.
There are certain foods that have stress busting qualities.
Chronic stress is becoming a disease that is leading to a host of other ailments in people all over the world. As more and more people migrate to urban areas and the workload increases it's becoming difficult to deal with the problem. However, the solution might be in the small things. A study has suggested 'taking a whiff' of your romantic partner's shirt can lower the level of stress in your body and make you feel energized. The study's findings said that women have testified to feeling calmer after smelling their partners' scent on their clothes.
The study has been published by researchers at University of British Columbia in Canada. But what if you don't have any romantic partners? There are certain foods too that can have the same calming and relaxing effect on you. However, we're not talking about comfort foods like a bowl of cheesy macaroni. These are rather foods that have mood-enhancing vitamins and minerals.
These are 5 foods that can help you fight stress and calm down:
Chocolate
Not everything yummy is bad for your health. Chocolate is our favorite food, not just because it's heart-healthy and full of antioxidants, but also because it lowers stress and increases the levels of the happiness hormones- endorphins, serotonin and dopamine- making one feel better almost instantly. Chocolate is the obvious choice for a mood lifter and something that you can enjoy with your partner as well.
Herbal tea
Herbal teas like chamomile and jasmine teas have also been known to have stress-relieving effects on the body. It is a popular bedtime soother, right after warm milk. A study by the University of Pennsylvania studied the effect of the tea on 57 participants with symptoms of anxiety and disorder and found a significant drop in those symptoms after weeks of continued consumption of the tea.
Nuts
Almonds and walnuts are not just healthy, but have also been known to have anti-ageing effects. Walnuts are great sources of an essential omega-3 fatty acid called alpha-linolenic acid. Almonds, which are great sources of Vitamins E and D, also boost immunity. Just a handful of these nuts can lead to lower stress levels in the body.
Milk
Ancient wisdom dictates that drinking a cup of warm milk can induce sleep. The protein lactium in milk can help lower blood pressure, thereby having a calming effect on your body. Moreover, the potassium in milk can help relieve muscle spasms that are triggered by tension in the body.
Berries
Berries are the perfect examples of big benefits in small packages. Blueberries are packed with Vitamin C and antioxidants, making them potent stress relievers. Not to mention, they're very versatile and nutritious. You can toss them in your bowl of oatmeal or yogurt and of course, add them to smoothies too.

Stress can be beaten by a combination of lifestyle changes, including changes in the daily physical routine and also the diet. Keeping a positive attitude and being around people who support and love you can also go a long way.