Bananas are one of the most popular fruits all around the world. They are not only delicious but also very nutritious and extremely versatile. Ask any culinary enthusiast and they will tell you how banana gives them a room to experiment and how they can create a number of delightful dishes with bananas. From smoothies to custard, cakes, sheera and kheer, bananas can be baked into lip-smacking desserts too. Not only this, bananas are also added to oatmeal porridge as pre and post workout meals to make them more nutritionally rich and filling. Moreover, bananas are favoured health-conscious people and the ones who regularly hit gym. This is mainly because of its high fibre content and low calories. It is also a source of good carbohydrate and gives you the energy required to help you sail through your tough workout session with ease.

According to Bangalore-based nutritionist, Dr. Anju Sood, "whatever you eat, be it a banana or toast, it will act as a stimulator. It will improve your efficiency and mobilise the fat. In addition to the umpteen vitamins and minerals, bananas are great digestion boosters too. It helps you initiate your workout. Also, when you work out consistently your glycogen store breaks down. Banana works to prevent that by replenishing the glycogen depletion in your muscles."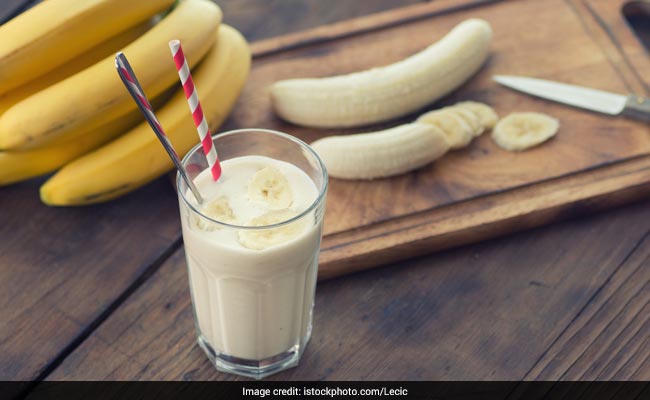 Bananas are packed with fibre that keeps you full for longer and are also low in calories. According to Macrobiotic Nutritionist and Health Practitioner Shilpa Arora ND, "Bananas are high in fibre and provide satiation, which in turn aids in weight loss. They help with sugar cravings and boost metabolism."

Bananas are high in the good kinds of carbs that one deed after a workout. These fast-acting carbs help restore the body's levels of glycogen, which is known to help rebuilt damaged muscles. Moreover, bananas are packed with potassium. According to health experts and nutritionists, potassium is required for our muscle to function, and an adult who works out in gym or jog needs at least 4,700 milligrams of potassium daily. Since all the stress gets down to our muscles during work out, potassium gets used and needs to be replenished after your workout. Since bananas have a great amount of potassium, therefore, this is one reason they're a great post-workout snack.

According to the American Dietetic Association, one must eat protein post workout to help repair their muscles. When we pair banana with some protein-rich food, the simple carbohydrates in banana give our body the instant energy it needs to start immediately utilising the protein for muscle recovery.

Disclaimer: This content including advice provides generic information only. It is in no way a substitute for qualified medical opinion. Always consult a specialist or your own doctor for more information. NDTV does not claim responsibility for this information.