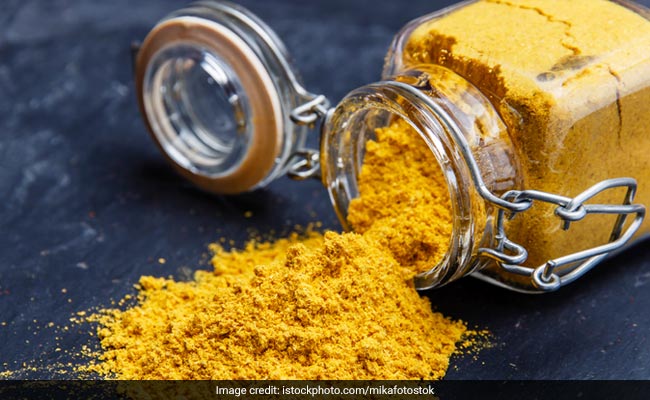 Highlights
Turmeric is also known as haldi
Turmeric is loaded with anti-inflammatory properties
Turmeric is excellent for immunity
Weight loss diet must be a combination of healthy foods and herbs that help keep your metabolism up, while offering other heath benefits. Turmeric, or haldi, forms an indispensable part of Indian kitchens. It not only imparts a beautiful and bright yellow colour and flavour to your curries, rice and desserts, but also is known for its medicinal properties that are used to manage many health conditions. In fact it is said that turmeric can help you lose weight too. Thanks to its anti-inflammatory properties and anti-obesity potential of turmeric that can help cut the bulge in a healthy way. A few studies, too, have mentioned that the active compound called curcumin in turmeric is the super-hero we all barely know about. This compound is attributed to the spice's weight loss abilities. We tell you how it makes for a great spice for weight loss and how to use turmeric to its best abilities. Turmeric is one superfood that is bound to surprise you if used judiciously.
(Also Read: Does Cooking Turmeric Destroy Its Benefits? Find Out)
Turmeric for weight loss
Reasons that make it an amazing spice for weight loss:
Turmeric has certain anti-inflammatory properties that help reduce the inflammation in the body, which is one of the factors causing obesity. Curcumin, an antioxidant, suppresses the inflammatory condition in fat, pancreatic and muscle cells. According to a study published in the European Journal of Nutrition, this can help reduce high blood pressure, high cholesterol, high blood sugar and other metabolic conditions.
According to a study conducted at the Tufts University, curcumin can actually suppress fat tissue growth.
Another way in which turmeric helps in losing weight by regulating sugar levels and further preventing insulin resistance. This results in excess fat that is not retained in the body.
Safe consumption of turmeric increases the bile production present in the stomach. Bile is a digestive juice that helps in emulsifying fat and metabolism.
How to use turmeric for weight loss?
One way is drink turmeric tea. All you need to do is to pour a cup or two of water into a saucepan and boil it. Once the water comes to a boil, add a dash of turmeric to it. In case you want to add cinnamon, you could add a stick or powder to it. Cinnamon also helps lose weight. Stir well and pour it in a cup and drink when it is lukewarm.
Another way is to add it into curries, rice dishes, desserts and other delicacies regularly.
Turmeric milk is another option. Heat the milk for about six to seven minutes on medium flame. Pour the milk into a glass and add the turmeric powder. Stir well.
Remember, turmeric is not a miracle spice; you will have to eat a healthy diet combined with exercises to lose weight. The same applies for all spices, herbs or any other nutritious food, even if they have been proven to beneficial for weight loss.
(This story has not been edited by NDTV staff and is auto-generated from a syndicated feed.)