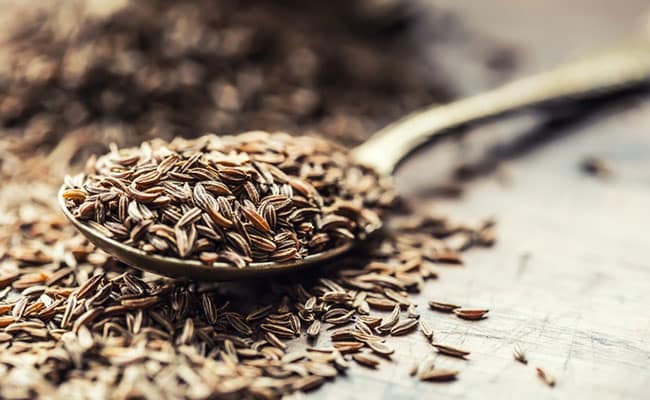 Most health experts suggest using home remedies to cut the bulge. One of these remedies is to have jeera water. Cumin or jeera is a popular spice that's used widely in Indian kitchens. The whole seeds are used to add flavour to the Indian dals, rice and curries. It is believed to be a great ingredient for solving a host of health problems like poor digestion, constipation, insulin resistance, metabolism, et al. Moreover, it may also help burn belly fat and lose weight effectively. Jeera water is the solution you get by soaking cumin seeds in water for a few hours. Through the process of osmosis, water enters the seeds and they tend to swell up. They also release essential nutrients into the water, turning it earthy yellow in colour. We tell you how this solution helps you in weight loss and what the right way to drink jeera water is.
(Also Read: 7 Benefits of Jeera You Must Know)
Jeera water for weight loss
The woody spice has been an intrinsic part of Ayurveda since time immemorial. Here are a few reasons that make jeera water the ultimate drink to lose weight, of course, when complemented by a healthy diet.
1. Super low in calories
Did you know, one teaspoon of cumin seeds has about seven calories? So, if you drink a glassful of jeera water, you will not be loading up on a lot of calories.
(Also Read: 15 Benefits Of Jeera Water For Your Skin, Hair And Health)
2. Helps in digestion
Jeera water is said to aid digestion and improve bowel movement. It secretes enzymes, which help in breaking down sugars, fats and carbohydrates that keep the gut healthy. A good digestive system is the key to losing weight effectively. Better digestion further helps in improving metabolic rate, leading to weight loss.
3. Accelerates fat burning process
Cumin as an ingredient stimulates the fat burning process in the body. When fat burns, the unwanted flab tends to melt away making you look fitter.
4. Suppresses hunger
Cravings and hunger pangs are normal while you are dieting or avoiding processed foods. However, the best way to stop yourself from reaching out to such foods is to consume food that suppresses your hunger. Jeera water does exactly that. Drinking a glassful of jeera water fills your tummy and keeps you fuller for longer, preventing you from eating junk.
5. Detoxifies your body
Jeera water tends to detoxify your body by flushing out all the toxins, further allowing the body to produce new and healthy cells. It boosts digestion and increases the metabolism rate.
You must toss away all the aerated drinks and sweetened drinks and replace them with jeera water to lose weight efficiently.
(Also Read: Weight Loss: Eating This Way Can Trick Your Brain Into Feeling Full!)
Weight loss: Jeera water tends to detoxify your body by flushing out all the toxins
How to make jeera water to lose weight?
All you need to do is to add a teaspoonful of jeera into a glassful of water and leave it overnight. Make sure you use copper vessel so it lets the water soak all the goodness of the cumin seeds. Moreover, it is said that drinking copper water may also help in losing weight.
Make sure you are pairing this wonder drink with a healthy diet and exercises to lose weight, the healthy way. You could also consult a nutritionist or a dietitian for better view about the ingredient.
Disclaimer: This content including advice provides generic information only. It is in no way a substitute for qualified medical opinion. Always consult a specialist or your own doctor for more information. NDTV does not claim responsibility for this information.