Losing weight is no easy feat, especially if you are looking to lose that stubborn belly fat. Fat around the abdomen is a problem area for millions of people, who every day struggle to get rid of the fat to reach their body goals. We all know that there are a number of changes that one has to incorporate in daily life to lose weight and to have a flat tummy. Daily exercise, yoga and morning walk are obviously very important, but equally important is the diet that you follow, which needs to be planned very carefully to ensure that you consume only as many calories as you are able to burn. And, of course, there are a number of foods that you need to avoid and a number of other healthy foods that you need to add to your diet to cut out belly fat and lose weight naturally. According to renowned Health Practitioner, Nutritionist and certified Macrobiotic Health Coach, Shilpa Arora ND, "To lose weight in a healthy way, set your sights on losing about 1 kilogram of weight a week; any more and you'll be losing not just your fat but your muscle as well. Don't forget that a healthy diet and plenty of exercise will make you feel less tired and less stressed too."
Having said that, we give you a list of fruits that you can include in your everyday diet to lose weight:

Apple
Eating an apple a day may help you lose weight and have a flat tummy. Apples are rich in dietary fibre, flavonoids and beta-carotene. All of these help you feel full for longer and further cravings and hunger pangs at bay. Consuming apples with breakfast and as a healthy mid-meal snack are two of the best ways to eat apples to cut down on belly fat.
(Also Read: Apple Fruit Benefits: 8 Incredible Health Benefits Of Apple That You May Not Have Known)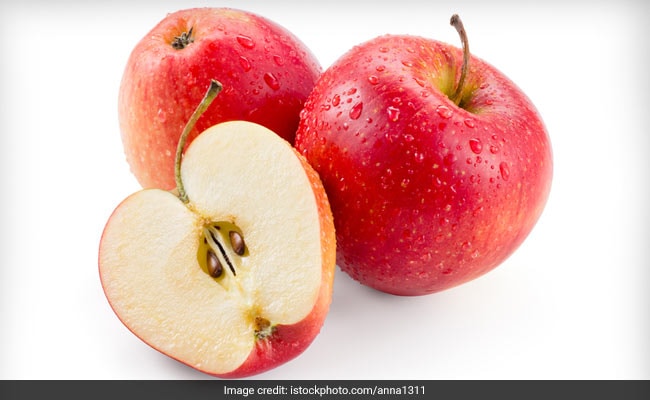 Pineapple
We all know that pineapples are rich in vitamin C, but did you know that pineapples are also rich in weight-loss friendly fibres, just like red apples? The flesh of pineapple is a decent source of fibre, which tends to fill you up and eventually ends up inducing a sense of satiety. This would ultimately lead to less bingeing. Moreover, pineapple contains an enzyme called bromelain, which has anti-inflammatory properties. This enzyme helps in metabolising proteins that help cutting down belly fat.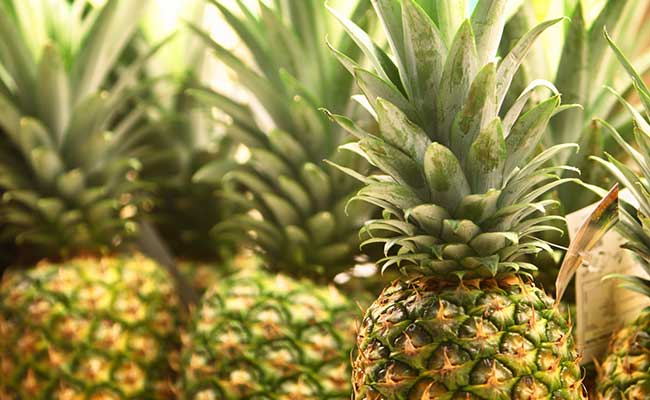 Watermelon
We all love bingeing on watermelon, but did you know that it can actually help you lose weight. Watermelon has huge water content in it, about 94%. It is also a negative calorie fruit, which refers to a fruit that tends to burn more calories during digestion than adding in. Simply put, you burn more than you eat! So, if you love eating watermelon and want to lose weight, then what are you waiting for? Have it alone, juice it, add it in smoothies and say bye-bye to belly fat.
(Also Read: 5 Spectacular Benefits of Watermelon and Refreshing Recipes)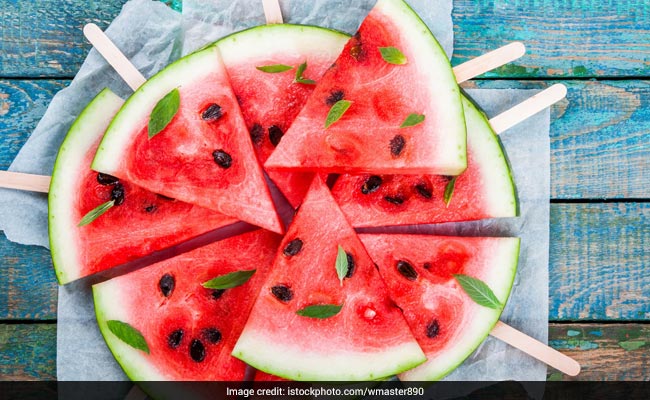 Oranges
Add some tang to your diet with this nutrient-dense, low-calorie fruit. Orange has zero fat, is low in calories and is a rich source of anti-oxidants, which makes it one of the best weight-loss friendly fruits. It is advisable to have whole fruit over juice, to make most of its fibre content.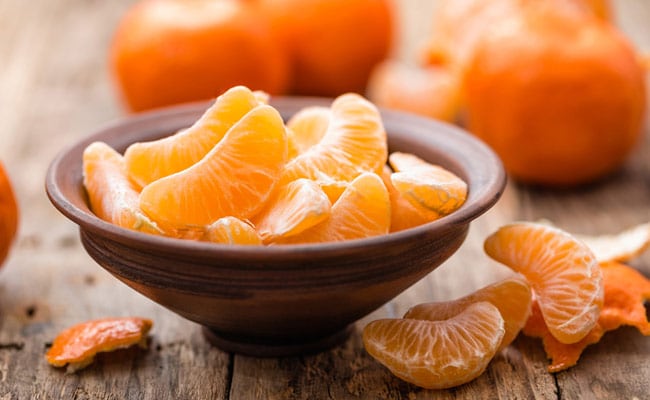 Tomatoes
Tomatoes are again a part of all of our grocery bags, but we just don't use it for its amazing weight loss properties. Raw tomatoes encourage the production of the amino acid called Carnitine, which is an organic molecule that plays an important role in the regulation of fatty acid and energy metabolism. Moreover, they are one of the best low-calorie fruit/veggie out there. A 100-gm tomato serving contains just 18 calories, according to USDA data. Tomatoes contain lycopene, which improves metabolism and makes your body burn fat better.
(Also Read: Tomatoes For Weight Loss: 5 Reasons Why You Must Include Tomatoes In Your Weight Loss Plan)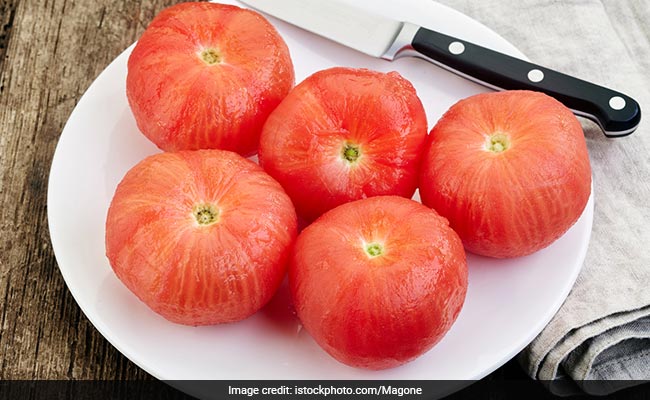 Strawberries
A bowlful of strawberries may prove very instrumental in shedding belly fat. They are rich in fibre, which keeps your hunger pangs at bay. You can use them to top your cereals or even blend them in smoothies. A 100-gram serving of strawberries include 32 calories and 2 grams of fibre. So, if you are on a weight loss spree, then you need to save up on the calories you take. Eat strawberries!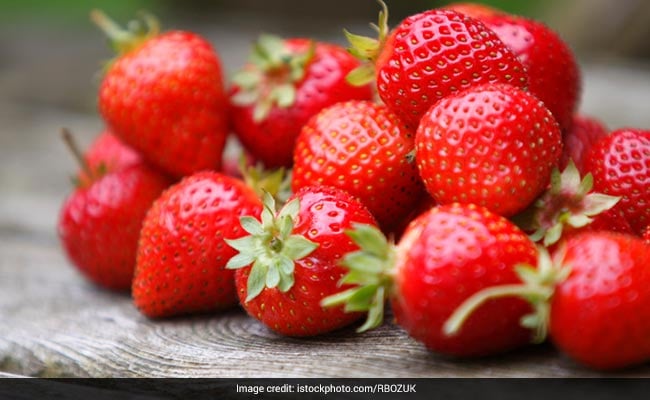 Guava
Add this green, crunchy fruit to your weight loss diet and you are sorted. Guava is packed with proteins and good quality fibre. Both protein and fibre takes little long to digest, which keeps you full for a longer duration of time and prevents you from bingeing on other fattening foods. Guava eaten in any form aids better bowel movement and promotes digestion. A healthy digestion further promotes a healthy weight loss.
(Also Read: Guavas for Weight Loss: How Do Guavas Help you Shed Kilos)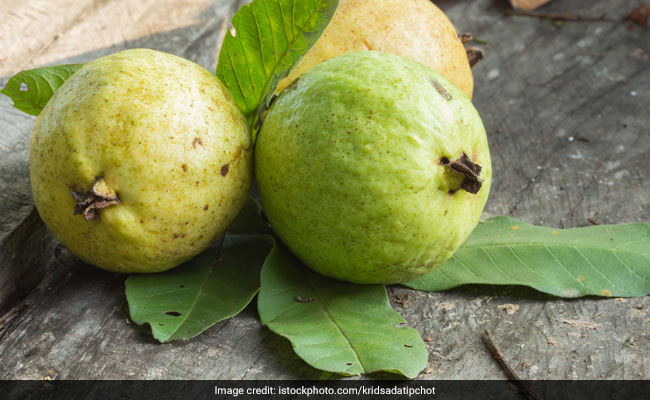 Get Breaking news, live coverage, and Latest News from India and around the world on NDTV.com. Catch all the Live TV action on NDTV 24x7 and NDTV India. Like us on Facebook or follow us on Twitter and Instagram for latest news and live news updates.