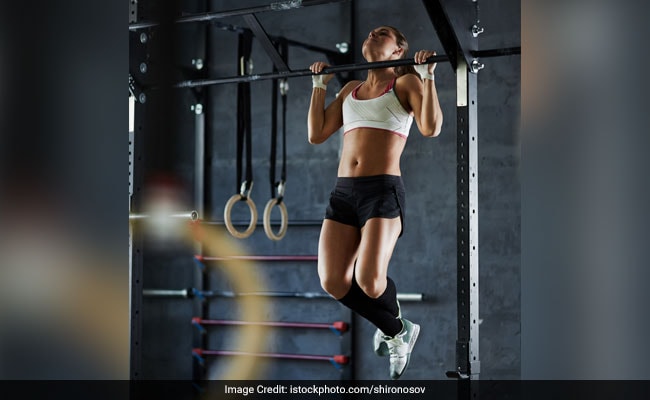 Have you been struggling in your weight loss journey? No matter how hard you try the stubborn inches around your belly would just not give way. Well, you are not alone. Belly fat or abdominal obesity is common cause of concern among million across the world. There could be multiple reasons behind the excessive fat accumulation around your abdomen, from poor diet to stress, inadequate sleep, prevailing medical conditions, lifestyle habits. And if you think starving yourself would help you shed the extra kilos, you cannot be further from the truth. If you starve yourself you are more likely to binge on all kinds of food; greasy and sugary later, thereby taking your recommended calorie intake to another high. A sustainable weight loss program is a mix of healthy balanced diet and a good workout regime.
Take foods that are rich in fibre and protein. Fiber take a long time to digest, hence it gives you the feeling of fullness and prevents you from binging on other high-carb foods. Protein also takes very long to digest and keeps you satiated. Make sure you choose well, you do not need to eliminate fats and carbs from your diet, just choose the good ones.
A healthy weight loss diet should be packed with healthy fruits, vegetables, nuts and grains. Here some fruits and vegetables that are famous for its fat burning properties.
Weight Loss: Fruits and vegetables to burn belly fat
1. Cherries: Regular intake of cherries helps in lowering symptoms of CVD and metabolic syndrome. Metabolic syndrome increases the risk of belly fat accumulation.
2. Avocados: Avocado contains a good amount of monounsaturated fats which are heart healthy fats, so include them to your diet without any guilt. Avocado also ahs good amount of fiber which keeps you full for longer and curbs cravings.
3. Apple: Apples are a storehouse of dietary fiber, flavonoids and beta carotene. Apples are particularly loaded with pectin fibre. Pectin present in apples helps in weight loss by transforming into a gel like substance that traps dietary cholesterol and fat.
4. Green leafy vegetables: Make sure your diet is rich with lots of green leafy vegetables like spinach, kale and cabbage. They are not only low in calories, but also high in fiber and contain calcium and Vitamin C, all of which promote weight loss and help melt belly fat. You can steam them use it in salads or even juice them.

5. Tomatoes: Tomatoes are plump with antioxidants, one of the most significant being - lycopene. According to experts, lycopene may rev up metabolism naturally.They contain a compound known as 9-oxo-ODA that helps reduce lipids in blood, which in turn helps in controlling belly fat.
6. Cucumber: 16 calories per 100 grams! Cucumbers are full of minerals, vitamins and electrolytes and are extremely hydrating. The classic cooling food is all water and minerals.
7. Carrots: Carrots contain about 41 calories per 100 grams and rich in dietary fibre. They are also low in cholesterol and saturated fats which can work wonders if you happen to be struggling with hypertension issues.
Disclaimer: This content including advice provides generic information only. It is in no way a substitute for qualified medical opinion. Always consult a specialist or your own doctor for more information. NDTV does not claim responsibility for this information.