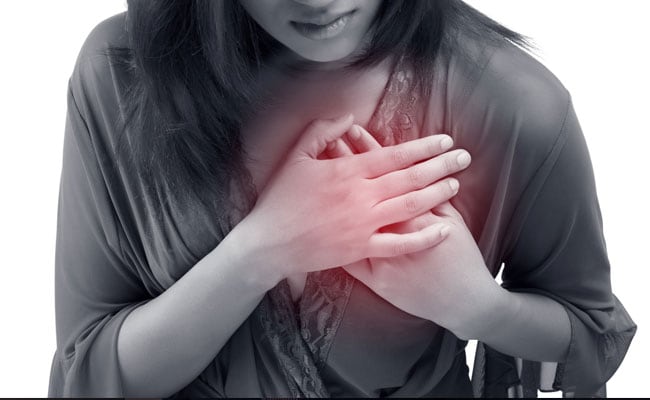 Suffering from urinary or respiratory tract infection? Beware as it may nearly double your risk of heart attack. The researchers also said that if these common infections continue for long without proper treatment, it may even lead to death. The research done by Indian-based researchers noted that patients diagnosed with any one of these common infections were three times more likely to die than those without prior infection after developing heart disease, and almost twice as likely to die if they had a stroke.
"Our figures suggest that those who are admitted to hospital with a respiratory or urinary tract infection are 40 percent more likely to suffer a subsequent heart attack, and 2.5 times more likely to have a stroke, than patients who have had no such infection - and are considerably less likely to survive from these conditions," Rahul Potluri, researcher at Britain's Aston University, said in a statement.
The researchers noted that that the effects of the common infections were found to be of similar magnitude among the people suffering from diabetes, hypertension, and cholesterol, researchers said.
"It is notable that infection appears to confer as much, if not more, of a risk for future heart disease and stroke as very well established risk factors such as high blood pressure and diabetes," Potluri added.
For the study, the researchers examined 34,027 patients who had been admitted with a urinary or respiratory tract infection with an age and sex-matched control group without infection. The impact on heart health was shocking. Scientists also took into account factors like age, gender, ethnicity, obesity and tobacco use, as well as medical conditions including excess cholesterol, high blood pressure, diabetes and kidney disease, heart failure and atrial fibrillation.
Here are four foods you must include in your daily diet to boost heart health.
1. Oats: Oats are known to contain a type of fiber that helps bind bile acids and expel them from the body. These bile acids are made from cholesterol. A diet that includes oats is effective in lowering the cholesterol levels in our body.
2. Nuts: Munching on a handful of nuts can do wonders for your heart. These nuts have high amounts of unsaturated fats that are good for your heart as they help in reducing the inflammation of the arteries.
3. Legumes: Legumes are great for the heart and have antioxidants, proteins and fiber. They are also a great source to get your folate requirement from and also help in increasing the platelet activity.
4. Berries: Berries are full of heart-healthy phytonutrients and lots of soluble fiber. Make a quick smoothie or sprinkle them over your breakfast cereal.
Some other fruits and vegetables like oranges, broccoli, tomatoes, spinach, carrots and papaya are all rich in Vitamin C, Vitamin E, potassium, folate and fiber which really good for heart.
(With Inputs IANS)