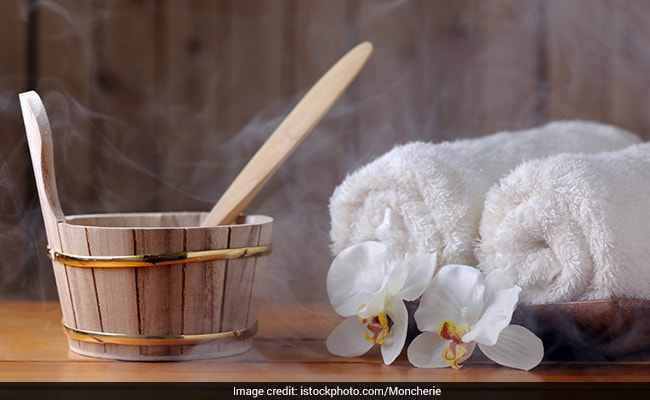 According to a study published in the journal Neurology, people who regularly take sauna baths may face a lower stroke risk as compared those who go less often. The current report is the first to assess the relationship between saunas and strokes, and was based on more than 1,600 Finnish people who were followed for an average of 15 years. The results show that those who spent time in the sauna four to seven days a week showed a 61 percent lower risk of having a stroke than people who went just once a week.
As per the researchers, saunas appear to have a blood pressure lowering effect that may underlie the beneficial effect on stroke risk. Researchers found that the benefits persisted even after adjusting for other factors that could affect stroke risk, including exercise, high cholesterol, smoking and diabetes.
Researchers, however, cautioned that the study was observational in nature. Since it was based on questionnaire answers, it stopped short of proving cause and effect. However, experts caution that some people should avoid saunas, including those who recently had a heart attack, and elderly people with low blood pressure.

Dietary tweaks or certain foods can also help cut down the risk of stroke in most people. We suggest some foods that may help.
1. Fibre rich foods
Fibre rich foods help prevent various heart diseases. They have been known to improve blood lipid profiles, lower blood pressure, improve insulin sensitivity, reduce inflammation and maintain a healthy body weight.
2. Mono-unsaturated fats
MUFA rich foods are known to lower bad cholesterol and increase good cholesterol. Add more olive oil, peanuts, walnuts, almonds, avocadoes, canola oil, et al in your diet.
3. Folate
Folic acid has shown to lower the risk of stroke by 12 percent. It is by lowering homocysteine, which is an amino acid that is linked to hardening of the arteries. Include more amaranth, green gram, black gram, et al in your diet.
4. Quercetin
Apples are a great source of flavonoid quercetin that is associated with anti-inflammatory properties and may lower risk of plaque build-up, reducing BP and bad cholesterol.