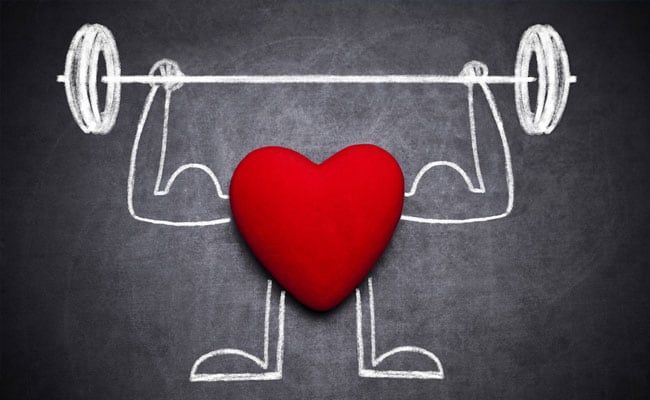 Heart patients rejoice. Scientists have discovered a novel heart muscle patch made of human cells which can bring about a significant improvement in recovery from heart attack.The clinical trial results are a step closer to the goal of treating human heart attacks by suturing cardiac-muscle patches over an area of dead heart muscle in order to reduce the pathology that often leads to heart failure, said scientists led by Jianyi "Jay" Zhang, Chair of University of Alabama at Birmingham.
The team tested human cardiac-muscle patches of 1.57 by 0.79 inches in size and nearly as thick as a dime, created in the lab, on large animals in a heart attack model. The team then transplanted two of these muscle patches onto the infarcted area of a pig heart significantly improved function of the heart's left ventricle, the major pumping chamber.
According to the study, described in the journal Circulation the patches significantly reduced infarct size, which is the area of dead muscle, heart-muscle wall stress and heart-muscle enlargement, as well as significantly reducing apoptosis, or programmed cell death, in the scar boarder area around the dead heart muscle.
In addition to this the patches did not trigger arrhythmia in the hearts either. - arrhythmia is improper beating of the heart, too fast or too slow.
Each patch constituted a mixture of three cell types -- four million cardiomyocytes, or heart-muscle cells, two million endothelial cells -- known to help cardiomyocytes survive and function in a micro-environment -- and two million smooth muscle cells, which line blood vessels.
The patches were grown in a three-dimensional fibrin matrix that was rocked back and forth for a week. The cells begin to beat synchronously after one day.The scientists explained that this mixture of three cell types and the dynamic rocking produced more heart muscle cells that were more mature, with superior heart-muscle physiological function and contractive force.
The novel muscle patches resembled native heart-muscle tissue in their physiological and contractile properties, and could prove to be a significant intervention in the field of cardiac studies and innovation, the scientists noted.
Eating and drinking well and giving your heart the fuel it needs are one of the most prime requisites to maintain good heart health. Here are five foods you must include in your daily diet to boost heart health.
1. Oats: Oats are known to contain a type of fiber that helps bind bile acids and expel them from the body. These bile acids are made from cholesterol. A diet that includes oats is effective in lowering the cholesterol levels in our body.
2. Nuts: Munching on a handful of nuts can do wonders for your heart. These nuts have high amounts of unsaturated fats that are good for your heart as they help in reducing the inflammation of the arteries.
3. Legumes: Legumes are great for the heart and have antioxidants, proteins and fiber. They are also a great source to get your folate requirement from and also help in increasing the platelet activity.
4. Berries: Berries are full of heart-healthy phytonutrients and lots of soluble fiber. Make a quick smoothie or sprinkle them over your breakfast cereal.
5. Flaxseeds: Flaxseeds are rich in omega-3 fatty acids, fiber and phytoestogens and all of these help in boosting heart health. It is best to soak or grind flaxseeds before consuming them to derive maximum health benefits.
Some other fruits and vegetables like oranges, broccoli, tomatoes, spinach, carrots and papaya are all rich in Vitamin C, Vitamin E, potassium, folate and fiber which really good for the heart.