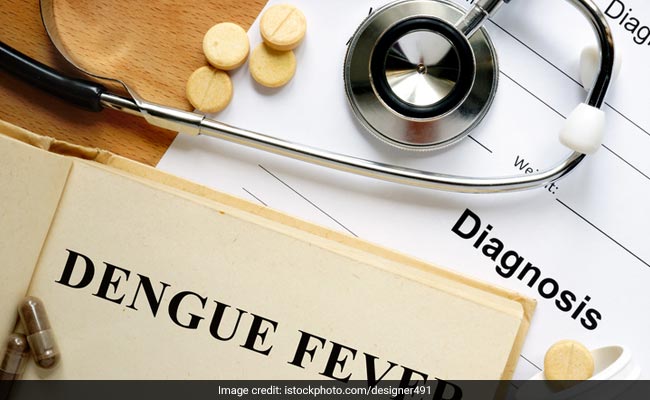 Highlights
With the onset of monsoon, vector-borne diseases also begin to spread
Reportedly, there has been a surge in the number of dengue cases in Delhi
The total count stands at 1,185 cases
With the change in season and the onset of monsoon, vector-borne diseases also begin to spread their reach. Reportedly, there has been a surge in the number of dengue cases in the national capital region with the total count climbing up to almost 1,185. The number of malaria and chikungunya cases stand at 524 and 392 respectively at the beginning of this month. "Vector-borne diseases are reported between mid-July and November end. Cases of all the three vector-borne diseases were reported much earlier this time, which doctors had attributed to early arrival of the monsoon," PTI reported.
"Reduce the mosquito habitat by removing standing water around your house. You could turn to natural repellents like Lemon Eucalyptus Oil, Lavender, Neem Oil and Cinnamon Oil to protect yourself against mosquito bites," notes Dr. Garmi Sharma, a Delhi-based Weight Management and Lifestyle Coach.
Some of the most common kitchen ingredients that can work as inexpensive mosquito repellents would include garlic, lemongrass, basil, rosemary and peppermint among others. Dr. Simran Saini, Nutritionist at Fortis Hospital, Shalimar Bagh, New Delhi, suggests a couple of ingredients that can help fight dengue and aid in speedier recovery, take a look:
Tulsi Leaves
The holy basil has long been touted as one of the most prized ingredients in the Ayurvedic repertoire. Tulsi leaves can be boiled and mixed with other herbal ingredients to arrive at health-benefiting, immunity boosting kadha. Don't forget to add a pinch of black pepper to give your drink a dose of antibacterial properties.
Papaya Leaves
Platelets levels usually drop in severe cases of vector-borne diseases. Papaya leaf juice consumption may come handy in maintaining healthy platelet count. Ensure that the leaves are clean and washed properly before using for consumption purposes. "It may also help in providing relief from body ache chills, lethargy and nausea," concluded Dr. Gargi.
Get in touch with a certified nutritionist or an Ayurveda expert to learn more about natural ways of strengthening immunity and battling vector-borne ailments.
Inputs from PTI